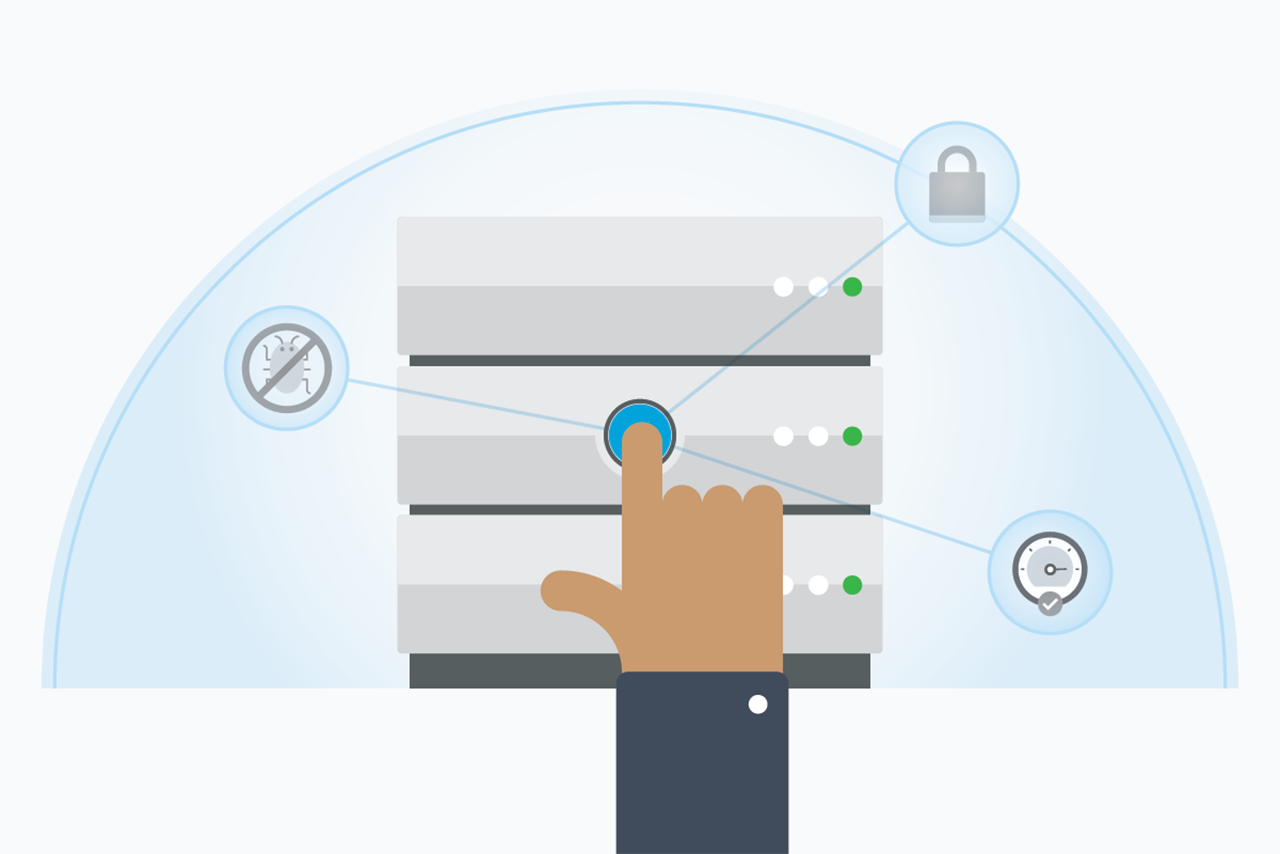 Data Management Solution
EmpowerTM
A one-click solution. ES&S' Empower solution provides secure data hosting, storage and management, saving our customers the time, money and staff required to install and manage a web hosting system.
Take Control… Partner with ES&S
 We believe our customers should be supported throughout the whole election process. That includes data storage and management. Companies offering "cloud self-service" models put all the responsibility on you. Our associates have over 35 years of collective hosting experience and are ready to support you. 
Dedicated environment for election data
No outsourcing to a non-election platform
No data on a public cloud
No on-premise data management
Is Empower a Cloud Solution? 
No. Your data is too important to be in "the cloud." ES&S hosts data and applications centrally and manages them for you. The only similarity to a cloud solution is that ES&S' Empower solution is convenient and cost-effective. 
We don't just host your data; we understand it. ES&S has been a trusted supplier since 1979, working exclusively in the election industry. We care about what you do.

Protection
Empower provides defense in depth with multiple security levels. Each level complements the other to provide data protection a variety of ways. No matter the circumstance, you are protected against both internal and external threats. ES&S ensures that the application design and controls are in place to protect sensitive data, monitor access and address regulatory compliance.
SSAE 16 Certified and PCI compliant facilities
Physical firewalls
Virtual firewalls
Anti-virus and anti-malware
Intrusion detection, intrusion prevention, and data integrity checking
Physical and virtual partitioning of data

Time Savings
Free up your IT department and allow them to shift focus from deploying and supporting applications to managing the services that those applications provide. Allowing your IT department to realign and focus their efforts and activities will help your resources drive greater business value.
Fully managed with hardware and software maintained by ES&S in our environment
Monitor network stability
Licensing
Ease of use as ES&S

Tests and installs patches
Manages upgrades
Monitors performance
Ensures high availability

Stability
ES&S developed Empower for jurisdictions that cannot sacrifice the time, staff or money required to maintain hardware and software.
Predictable budget
Minimal commitment of resources
Reduce variable costs
No up-front investment
That's why we're here. The dedicated ES&S representative for your state can help you determine the best solutions for your jurisdiction.