How we help
One partner
for all your election needs.
From voter registration to auditing, we're a one-stop shop of integrated solutions for every step of the election cycle. Whether you need new equipment that's accessible and secure or you're looking for support preparing for an election, we're here to help make your job a little easier.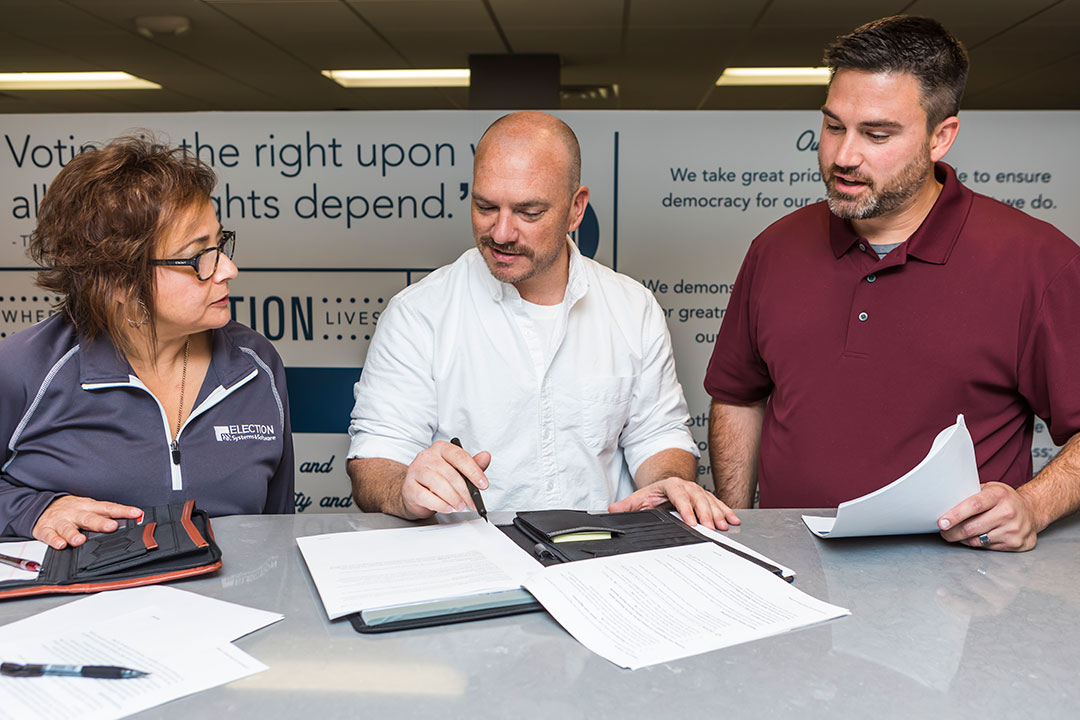 Before the election
We have comprehensive services to help you prepare the personnel, materials and equipment you'll need months ahead of Election Day.
Voter registration
Ballot layout
Ballot printing
Tabulator programming
Poll worker training
During the election
With all the prep work in the rearview mirror, it's time to use our reliable software, secure and accessible products and support services to ensure a smooth Election Day.
Electronic pollbooks
Vote-by-mail
ADA ballots
Central tabulation
Precinct paper tabulation
After the election
Canvassing, auditing and reporting are complex, but essential parts of any election process. Our expertise will help set your team up for success.
Customer help desk
Data collection
Results reporting
Technical support
Canvassing
Auditing
Recounts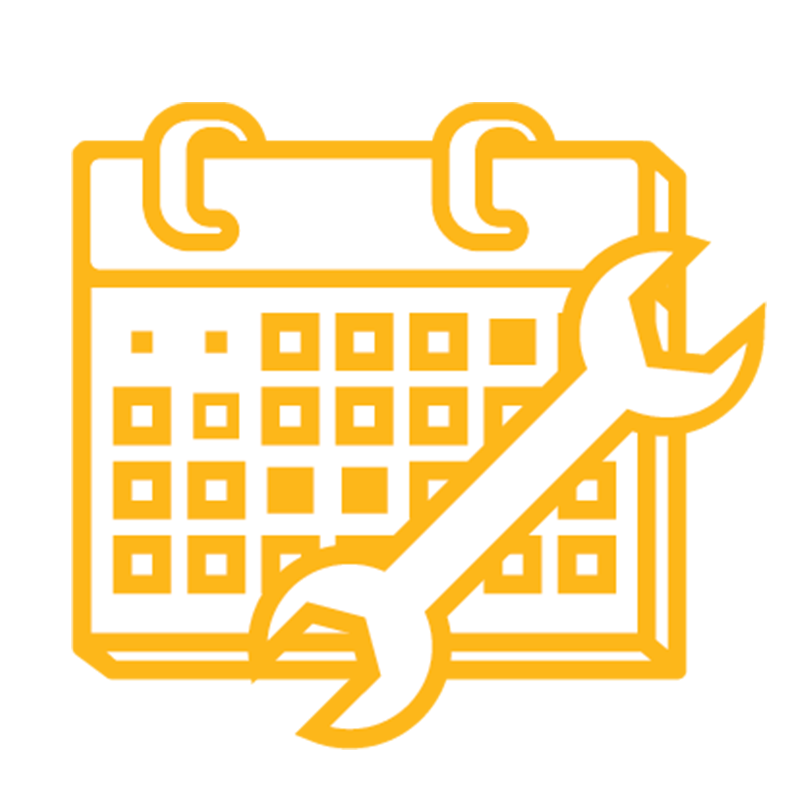 Peace of mind is a sound investment.
Protect your voting system investment with the ES&S Extended Warranty Preventative Maintenance Program.
An ES&S extended warranty provides additional years of service and support from the date you purchase your equipment. Preventive and corrective maintenance involves regularly scheduled equipment upkeep to avoid sudden and unexpected equipment interruptions and to ensure peak performance for a smooth election. It also reduces the total cost of ownership of the equipment and extends its expected service life.
For in-depth guides and resources about the election process, we recommend these resources from the Election Assistance Commission.
Cybersecurity Best Practices
Learn how cyberattacks work and how to keep your systems safe from bad actors.
Social engineering
Email security
Physical security
Internet security
Patches and updates
Election Security Resources
Connect with security resources from leaders in election security, including the DHS, CIS, IT-ISAC and EI-ISAC.
Incident handling and response
Election infrastructure security
Cyber incident reporting
Elections Infrastructure ISAC membership
Voting System Security
Discover how ES&S voting systems are protected — no sales pitch, just technical security information delivered in an engaging and interactive format.
Physical security
User authentication
System hardening
Data encryption
… and more!
That's why we're here. Your personal rep can help you purchase products or services or figure out the best options for your jurisdiction.
MAINTAINING VOTER CONFIDENCE, ENHANCING THE VOTER EXPERIENCE®