Voter-Verifiable Paper
Ensuring every vote is cast and counted accurately, securely, efficiently.
The most secure form of modern voting is a hybrid approach combining paper and technology. Hybrid voting ensures that a voter's intent is accurately captured through the use of technology and backed up by a paper ballot for auditing purposes. Our hybrid technology will never lose a vote due to unclear marking by a voter or because the voter voted for too many candidates, and there will always be a paper record of the votes actually cast.
How voter-verifiable paper works with our voting systems.
Voters of all abilities use the touch screen to mark their selections.
2. Vote summary card prints
The machine produces a paper vote summary card that also serves as an audit trail for election officials.
Voters review the paper vote summary card to make sure their selections were recorded accurately.
If the information on the card is accurate, voters submit their selections for tabulation.
The benefits of a voter-verifiable paper record:
Gives voters a chance to review their selections for accuracy before casting

Prevents over-voting and unintentional under-voting

Creates a reliable paper-based record in the event of an audit
Efficient and secure paper ballot products.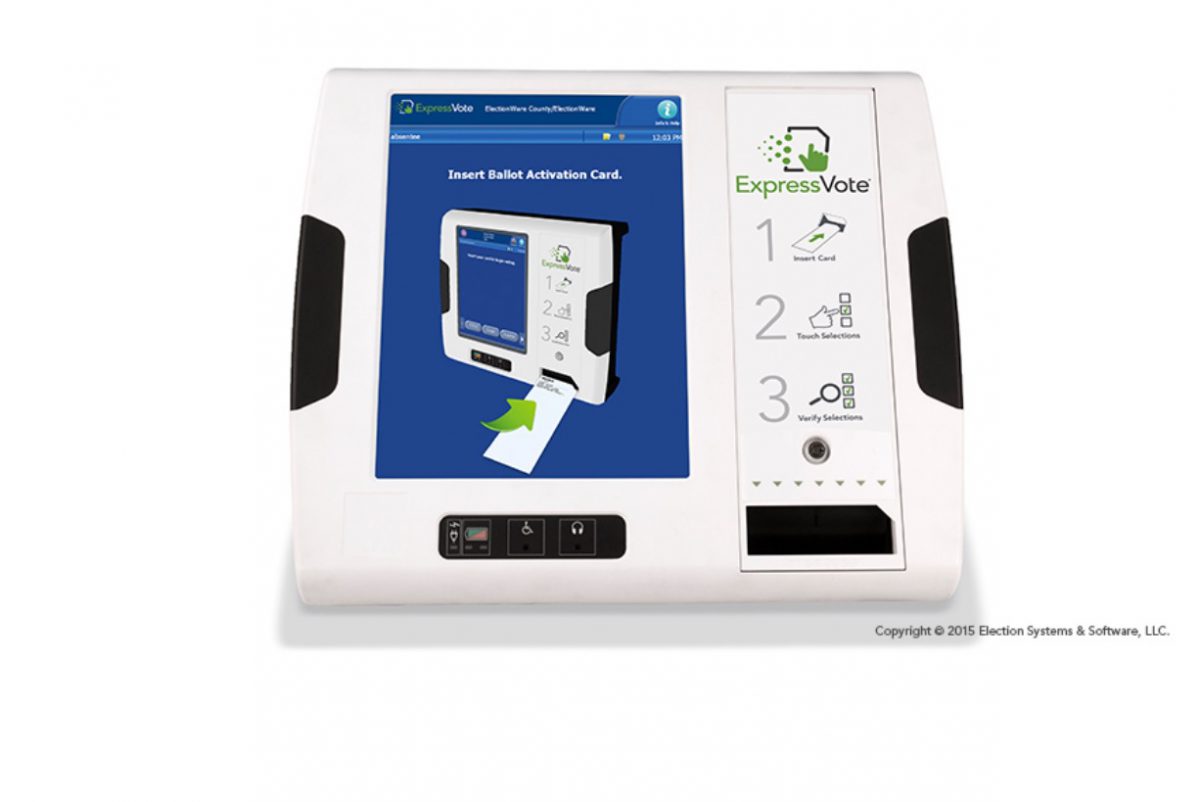 ExpressVote®
As a universal voting system, the ExpressVote allows all voters, regardless of abilities, to mark their selections privately and autonomously using touch-screen technology. Voters can even view the ballot in their chosen language. After their choices are marked, the ExpressVote produces a paper-based record for tabulation.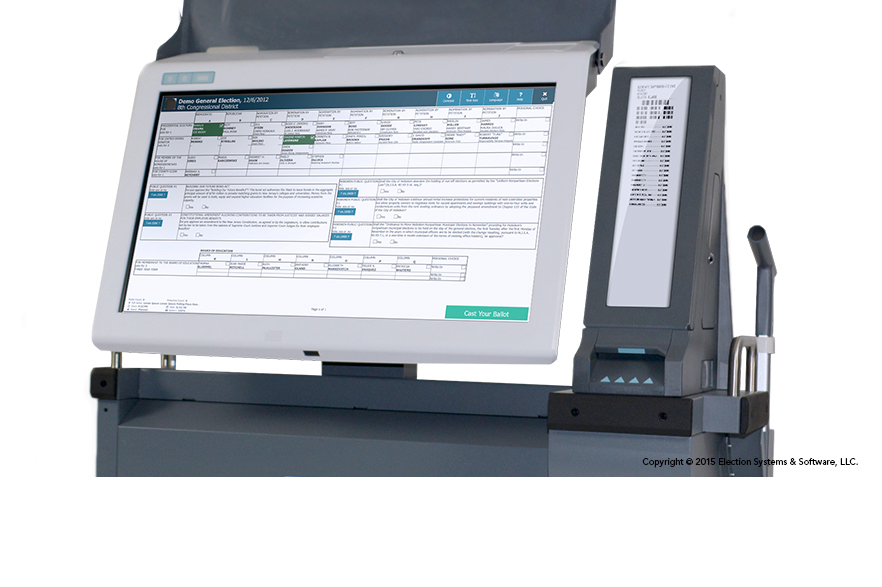 ExpressVote XL™
The ExpressVote XL is a full-face universal voting system that serves every voter and combines all contests for the jurisdiction on an easy-to-use 32-inch HD interactive screen. The XL also includes an independent voter-verifiable paper record that is digitally scanned for tabulation.