Careers
Make your career extraordinary.
The passion of ES&S employees is revolutionizing the operation of democratic elections and voting processes. Our culture empowers us — allowing our people to enhance their skills, boost their career potential, and lay the groundwork for our company's future as the leading provider of voting machines and systems.
Our vision at ES&S is simple and unwavering — we provide products and services of exceptional quality and value to maintain voter confidence and enhance the voting experience. We're pushing boundaries to provide solutions that meet the industry's ever-evolving needs. Our teams apply their innovative perspective to challenges big and small, and ES&S provides the resources to make their vision a reality.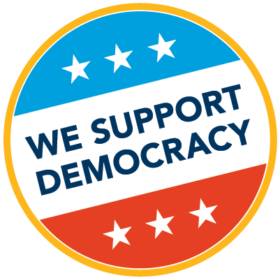 Flexibility… and time off.
Investment in your career…
and your mind.
Watch our 2-minute video
ES&S employees work with passion and responsibility, knowing every team, every day, plays a fundamental role in supporting democracy.
We believe the unique backgrounds of our employees bring different insights and perspectives to our teams, ensuring the solutions we provide are well-rounded and examined from every possible angle.
Our employees are encouraged to incorporate their lifestyles, ethnic groups, cultures and generations into daily work.
Systems Development
Be a part of a cutting-edge technology company. Our development team is always working on enhancements and anticipating our future needs.
Development
Quality Assurance
Certification
Information Systems
Create, modify, and maintain our internal computer/network systems and applications to support your teammates as they deliver their best every day.
Development
Operations & Support
Software Engineering
Engineering and Manufacturing
Design and build new products while improving existing ones. Be a part of assembling our high-tech elections equipment.
Production
Manufacturing Operations
Inventory
Materials Management
Plan, source and deliver products and supplies while coordinating with partners, customers and employees.
Business Operations
Purchasing and Materials
Procurement Operations
Customer Support
Work with our customers to help them get the most out of their ES&S products. Your friendly and helpful insights give them the expertise they need to run successful elections.
Customer Service
Customer Relations
Technical Support
Test, troubleshoot, analyze and review new and existing products and equipment to make sure they're functioning at their best.
Hardware Support
Software Support
Technical Support
Sales and Account Management
Be the expert in providing excellent elections. Our Sales and Account Managers work side-by side to manage customer relationships and provide a great end-to-end experience.
Sales
Account Management
Project Management
Finance
Numbers don't lie. Track and measure financial performance, analyze business performance and allocate resources to make sure everyone can reach their goals.
Corporate Accounting
Collection Specialist Compliance
Accounts Payable
Human Resources
We succeed when our people do – help build a company culture that inspires. Work with staffing, performance management, employee development, involvement and benefits.
Recruiting
Benefits
Organizational Development
Compensation and Payroll
Legal
Guide and support ES&S in a complex legal environment, including intellectual property, contract negotiations and risk minimization.
Paralegal
General Counsel
Associate General Counsel
Marketing
Engage your creative side. ES&S marketers create the content, materials and experiences that inspire our customers and promote better elections, every day.
Content Management
Graphic Design
Public Relations