Ease of Use
We make elections easier for everyone.
How we apply ease of use.
With universal design, voters understand what to do regardless of language or ability. An intuitive voting experience for every voter means they feel confident in their civic duty and poll workers spend less time providing additional assistance. Consistent interfaces across machines make the onboarding process smooth and simple for poll workers — a fact we take pride in making possible.
In order for voters to participate and poll workers and election officials to run successful elections, our equipment needs to be easy to use, easy to learn and easy to navigate.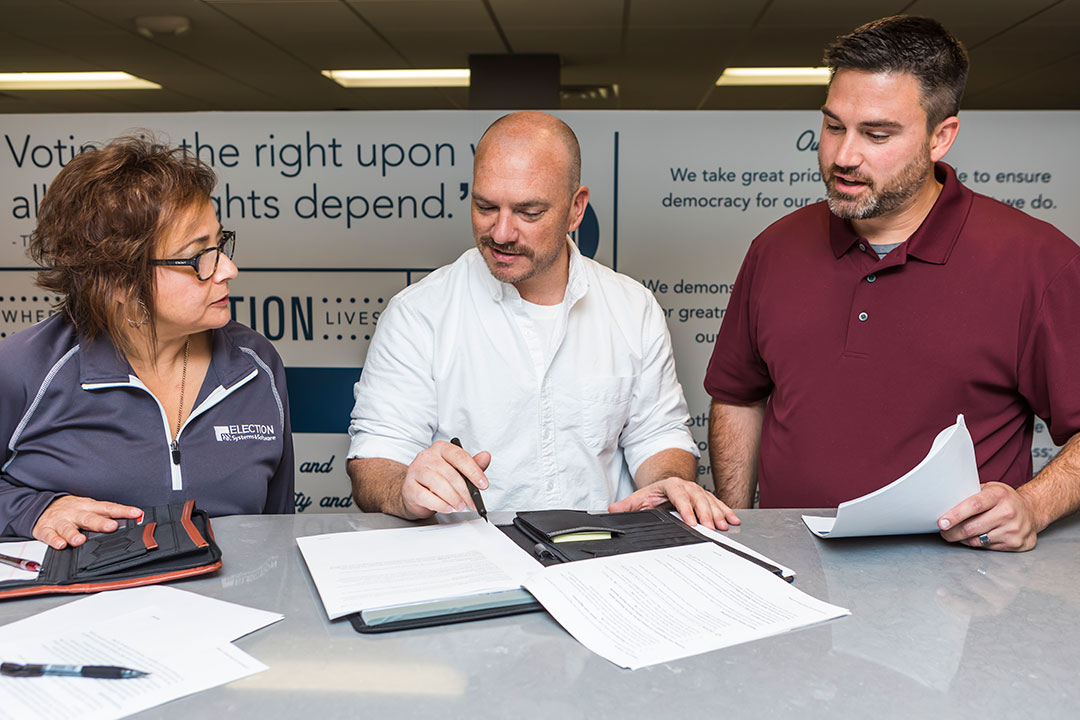 Why our systems and software are different.
Intuitive voting experiences
Multilingual voting systems
Accessible equipment for all abilities
Streamlined software interfaces
Customizable interface options (color choice, button design, etc.)
Less work for poll workers
Voting systems are easy to set up and close down in a few steps
On-site training and assistance services
Simple security processes
Lightweight, portable equipment
No-fuss customer onboarding
Dedicated ES&S contacts
Thorough training and educational materials
Project management and consulting services
No complicated technology to manage or program