"This mechanism gives the voter the opportunity to verify in a private and independent manner the votes selected by the voter on the ballot before the ballot is cast." – Arkansas Circuit Court Judge Tim Fox
Judge's Ruling Confirms ExpressVote Paper Ballot is Voter-Verifiable
Court affirms voters can privately and independently verify paper ballots marked using the ExpressVote Universal Voting System
LITTLE ROCK, Ark. – September 13, 2023 – After hearing testimony from just one witness, Arkansas Circuit Court Judge Tim Fox threw out a legal challenge against voting machines used in the State of Arkansas and affirmed that votes cast using the Election Systems & Software (ES&S) ExpressVote Universal Voting System are voter-verifiable. In his ruling, Judge Fox specifically stated that the system provides the opportunity for voters to verify their ballots as required by law.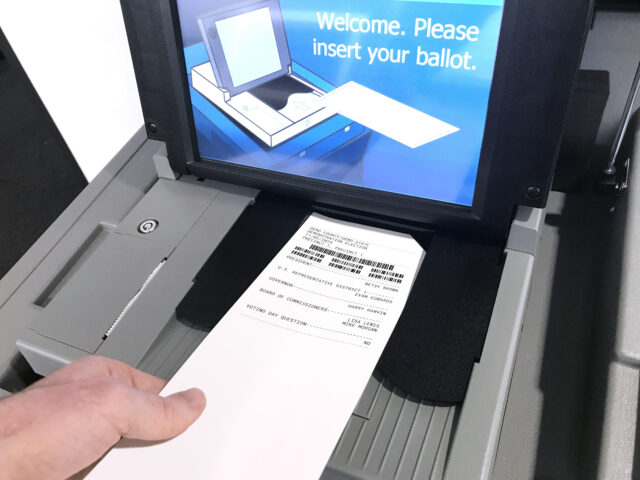 "This mechanism gives the voter the opportunity to verify in a private and independent manner the votes selected by the voter on the ballot before the ballot is cast," said Judge Fox, citing the State Election Code, which sets the standards for voting systems.
"This format completely and totally complies with that [language]," Judge Fox said. "They [voters] got to look at that information. The voter has been given the opportunity to confirm their ballot."
Additionally, the plaintiff's attorney said he could not show that the system has ever misrepresented a vote.
Click here to learn more about how ballots are counted.
"The ExpressVote paper ballot clearly and securely records voter intent and allows voters to see their choices before casting their ballot," said Chris Wlaschin, ES&S SVP of Security and CISO. "ES&S' paper-based voting systems have been used in thousands of elections by jurisdictions across the U.S., and we're proud to provide voters the ability privately and independently mark, verify and cast their ballots."