Changing the Way Voters in the First State Cast Ballots
Aging Voting Machines Put to Rest
Jurisdictions across the country are replacing their aging voting systems with new equipment that includes the latest in security technology and a verifiable paper trail. The State of Delaware recently chose and implemented ES&S equipment, and voters and poll workers delighted in its first use.
Overview
Late in 2016, Elaine Manlove, the State of Delaware's Election Commissioner at that time, led an effort to replace the State's voting equipment. First deployed in 1996, Delaware's voting machines, which were some of the oldest in the nation, were reaching the end of their lifecycle.
Much like the rest of the country, Delaware voters and politicians were asking for a secure system that produced a paper trail.
Challenges
Systems built more than 20 years ago do not have the same kind of security features available today.
Delaware's previous voting system only recorded votes electronically.
The lack of a paper record made performing a recount or audit difficult.
Delaware's New ES&S Equipment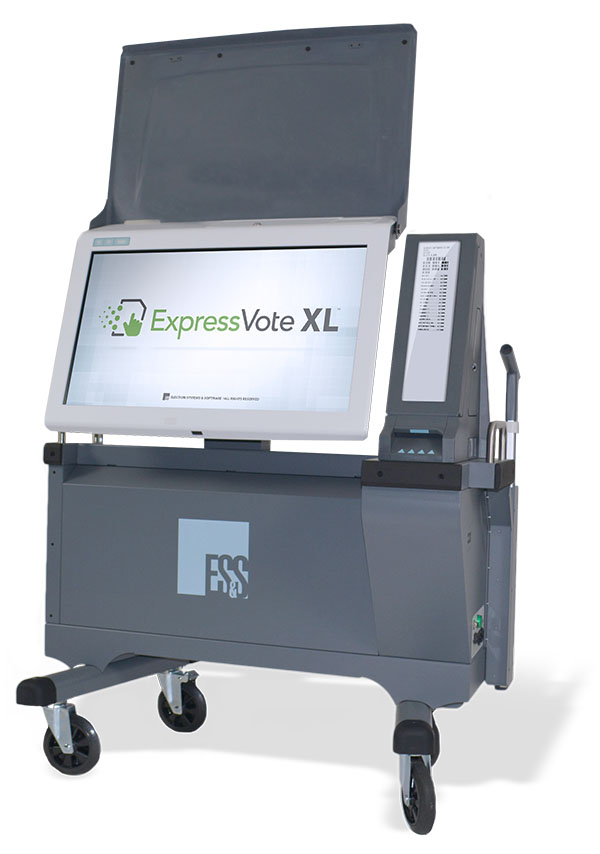 ExpressVote XL (1335)
ExpressPoll (890)
DS450 Scanner & Tabulator (4)
BOD Solution (4)
Electionware®
The ES&S ExpressVote XL meets all of Delaware's must-haves. The XL is a full-face, secure voting device that produces a verifiable paper trail, allowing voters to verify their choices and election officials to audit their elections.
The system's operating software was designed with security access controls to limit and detect access, and the unit's hardware provides multiple locations to securely lock and seal all critical access points to prevent unauthorized use of the system.
Results
Delaware deployed 131 ES&S ExpressVote XL full-face universal voting devices in 63 polling places across the state for its May 2019 Statewide School Board Elections.
For the first time, Delawareans voted on equipment that produces a verifiable paper trail and allows for a full audit of election results — both of which were not possible with their previous system.
A full-face ballot meant no culture shock and minimal learning curve for Delaware voters and poll workers.
Voters verified their choices at the time of voting and immediately before casting.
State election officials find it much easier dealing with one vendor versus multiple.
The state will use ExpressVote XL for early voting beginning in 2022.

Selection Process
The Delaware General Assembly formed a Voting Equipment Selection Task Force.
Members of the U.S. Election Assistance Commission (EAC) and the National Conference of State Legislatures (NCSL) educated the group about voting systems in other states.
Vendors were invited to provide product demonstrations.
The State of Delaware then issued an RFP that included four sections: voting machines, absentee, election management and voter registration.
Seven vendors responded and subsequently performed a second equipment demonstration for the group.
The 12-member evaluation committee voted independently and unanimously that ES&S' pricing and equipment were the best options for the State.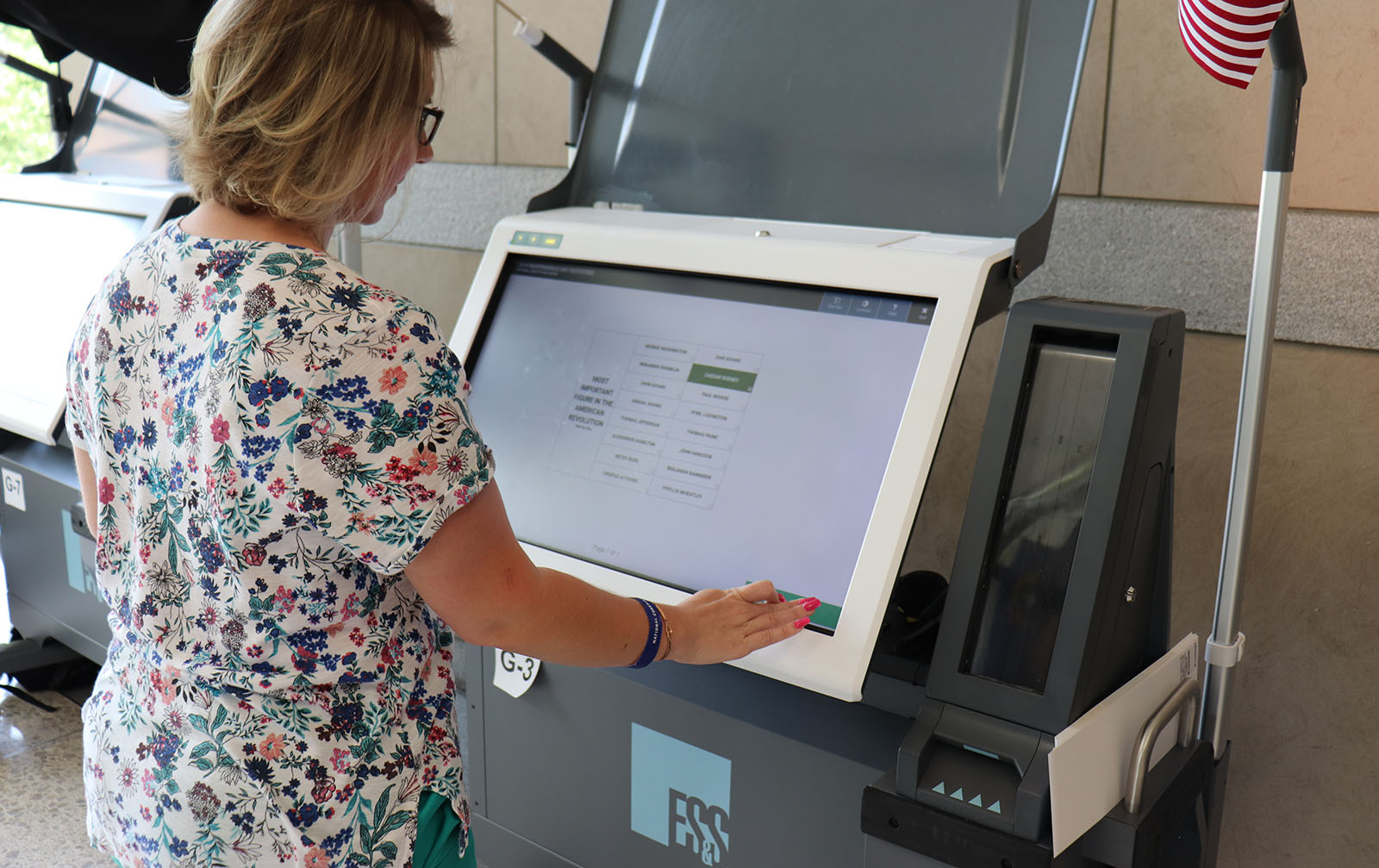 Implementation
"Implementation went amazingly well," State of Delaware Department of Elections' Director of Information Technology Chris Ramos said.
Delaware election officials report that implementation went off without a hitch. Feedback from poll workers was positive — all ages felt that the system was easier to set up and use. The ES&S Delaware-dedicated trainers not only trained the Delaware Election Team, they also trained the trainers.

"So excited we could be a part of this historic moment for Delaware elections," ES&S Regional Sales Manager Christine Valeriano said. "This experience, working with the Delaware team, has been a true partnership!"
"The implementation process was truly a team effort from the Delaware counties, State of Delaware Election Office and ES&S staff," ES&S Account Manager Lynne Kenton said. "Without the enthusiasm and involvement from the state and counties, this project would not have been successful. The implementation process will not be the end of this partnership."
Delaware's Goals
Ensure the security and integrity of Delaware Elections.
Replace antiquated voting equipment reaching the end of its lifespan.
Maintain public trust.
Purchase a system that produces a paper record of a voter's selections that can be verified by the voter.
Provide election officials with the capability to perform a full, statistically valid, post-election recount or audit of election results.
What Delaware Has to Say….
"We had one recount in New Castle County. It was a great experience to be able to go through the process and recount the votes in a public setting, verifying the election night results."
"This was a huge project. We changed out every single thing we have. And we fast-tracked it!"
"The experience has been wonderful. ES&S has been very supportive, from day one. I have seen more ES&S people than I ever did with our previous vendor for over 20 years."
"ES&S has been great. Every time we have a question, everyone is so responsive, someone always gets right back to us."