Modernizing the Voting Experience
One of the largest counties in the U.S. moves to a secure, modern, all-access opportunity to vote.
Across the U.S., pioneering election officials are advancing elections by replacing aging voting systems with innovative paper-based voting technology. Marion County, Indiana, adopted systems that have proven successful in hundreds of elections to implement a new approach to the traditional neighborhood-based polling location.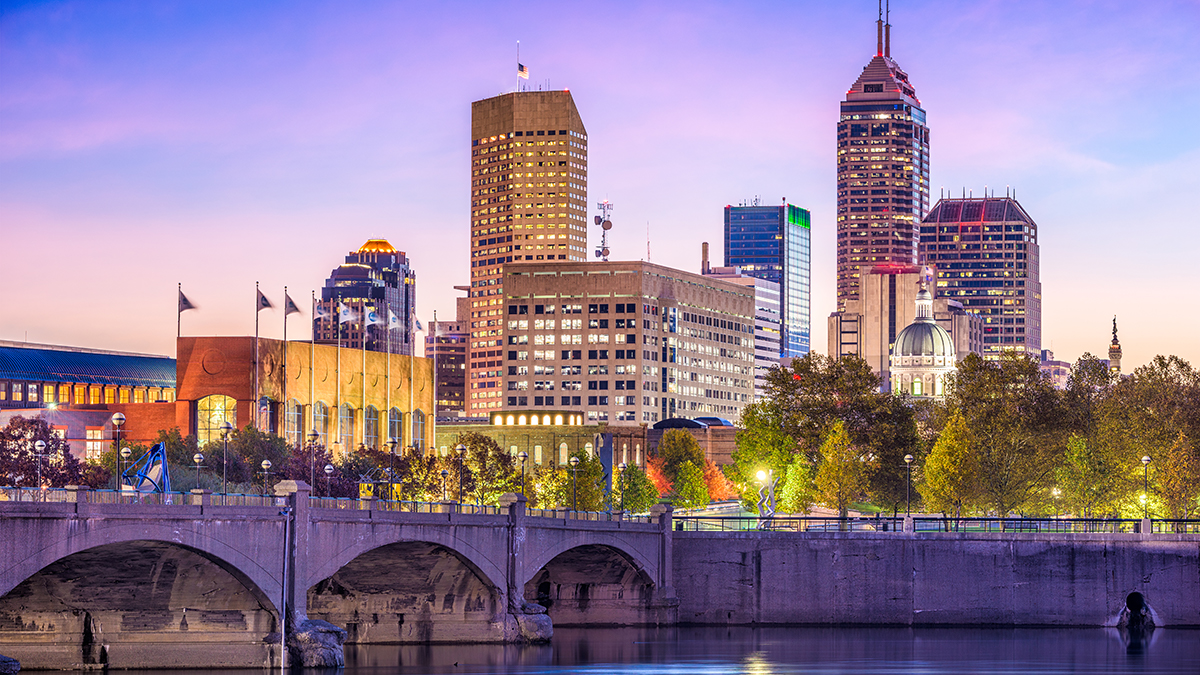 Overview
Marion County, home to the city of Indianapolis, is meeting the needs of their more than 600,000 voters though a voter-centric approach to elections.
In 2019, the county introduced ES&S' ballot marking device for all voters with the latest in security technology and a physical paper ballot for tabulation.
In addition, the county made voting more convenient for the voter by moving from traditional neighborhood-based polling locations to vote centers allowing voters to cast their ballots at any one of the nearly 300 vote centers across the county.
Challenges
Vote centers require efficient, predictable processes and more engaged management. Marion County required a voting system that could:
Handle 1,400 digital ballot styles while providing an auditable paper trail
Ensure every ballot style was available at every vote center without the complications of pre-printing traditional paper ballots
Support nearly 300 vote centers
Marion County also sought to:
Provide ALL voters with the same easy, secure voting experience
Allow voters the opportunity to verify their selections before casting a paper ballot
Ensure the ability to perform a statistically valid, post-election audit of election results
Replace aging voting equipment reaching the end of its lifespan
Handle the testing of many machines in a short timeframe
Why ES&S
After a comprehensive assessment of election systems vendors, Marion County designated ES&S as their vendor of choice. Through their assessments, the County's election officials determined that the ES&S voting system offered both the security and reliability that the County's voters have come to expect.

Marion County's New ES&S Voting Equipment
Marion County's suite of products from ES&S provides a fully-auditable, fully ADA-compliant voting solution that accurately captures voter intent and is easy for both poll workers and election officials to navigate and manage. The system offers the same experience for all voters, regardless of ability, and uses a variety of functions to protect election records and data.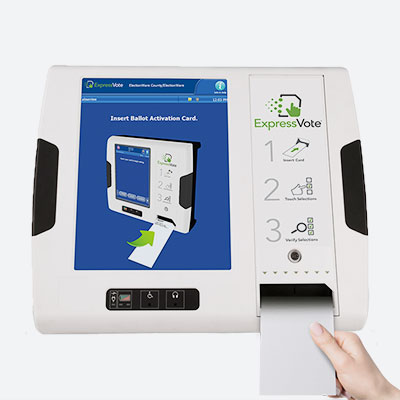 ExpressVote universal voting system features an intuitive design with easy-to-follow instructions for election officials, poll workers and voters. There is no complicated technology to manage or program. The ExpressVote is easy for poll workers to set up and close down, and the unit's small size and light weight make it easy to transport and store. The machine produces a paper record that is proven to be fully auditable – having been used in post-election audits across the country. To date, nearly 77,000 ExpressVote units are being used in more than 1,400 jurisdictions across the U.S.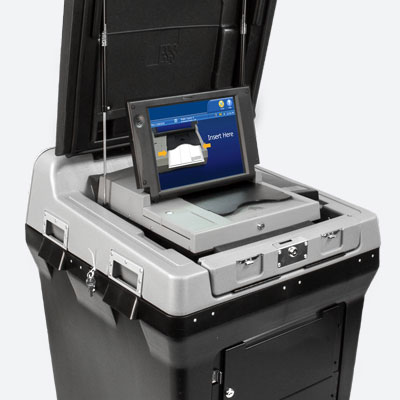 DS200 precinct-based scanner and tabulator enhances the voting experience for voters and election officials alike. The DS200 operating system controls, limits and detects unauthorized access to all critical data. The system also includes safeguards that help protect sensitive data and verify authenticity. To date, more than 54,000 DS200 tabulators are being used across the U.S.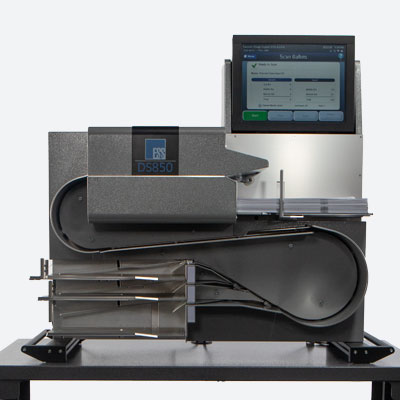 DS850 high‐throughput scanner and vote tabulator is quick, accurate and easy to use thanks to high-speed digital image processing and a user-friendly software interface on a 15-inch LCD color touch screen.
ES&S' Extended Warranty and Preventative Maintenance Program includes regularly scheduled equipment upkeep to avoid equipment interruptions and to ensure peak performance for a smooth election. It also reduces the total cost of ownership of the equipment and extends its expected service life.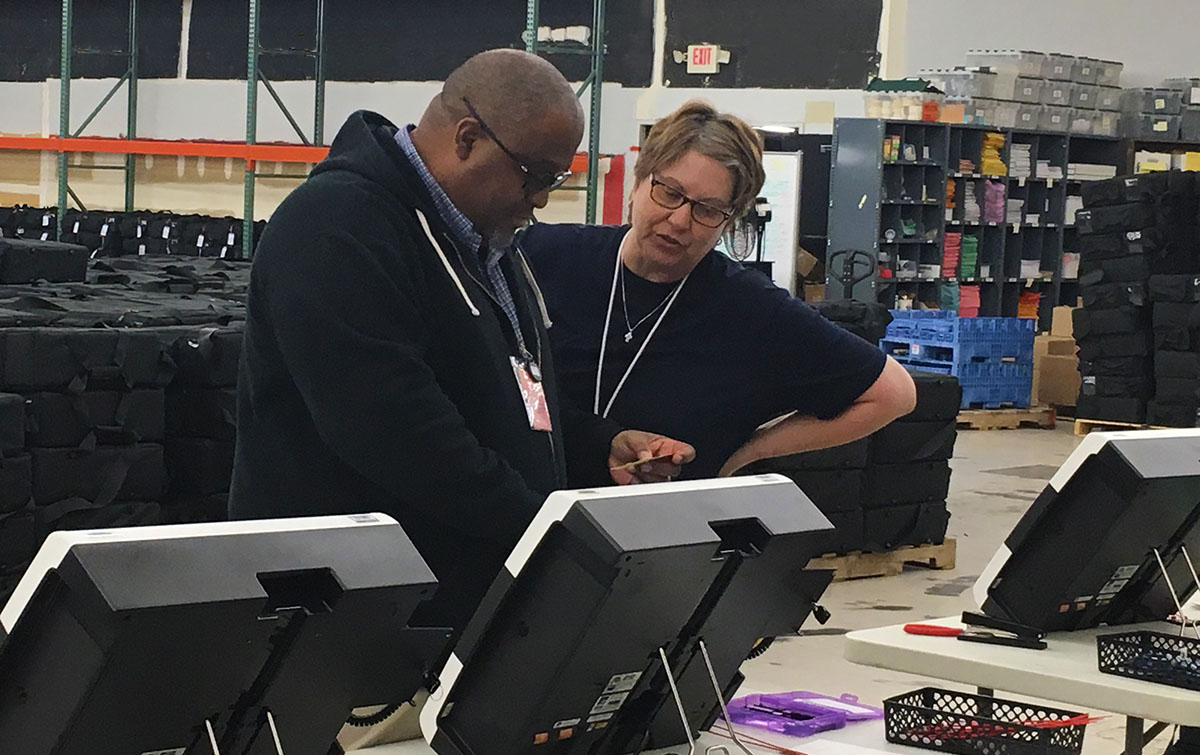 Results
Marion County successfully deployed its new equipment in nearly 300 vote centers across the county for the 2019 election cycle.
The equipment, training and support provided by ES&S helped make it possible for the county to switch to a vote center model without reducing the number of polling locations.
All voters marked their choices on ExpressVote units during early voting and on Election Day.
The county's 1,400 electronic ballot styles were successfully and effectively available on ExpressVote units.
Voters had the option to cast private, secure ballots on their way to or from work, where they've always voted or wherever was most convenient.
Poll workers appreciated the ease of opening and closing the polls.
Voters appreciated how easy the system was to use, and the two opportunities the system gave them to confirm that their choices were accurately captured before putting their ballots into the DS200.
ES&S developed a new logic and accuracy testing manual to help the county successfully test many machines in a short timeframe.
"ES&S has had the privilege to be part of Marion County's progression in their voting process," ES&S Account Manager Damon Hampton said. "Advancement from polling place voting to vote center voting has provided a unique opportunity for the Election Board and staff to change voting in Marion County for years to come. It has been a pleasure being part of this journey."
"I am grateful that I was able to be a part of making vote centers happen in Marion County," ES&S Account Manager Michelle Brzycki said. "I was especially invested in this project as Indianapolis is my home, so I was doing this not only as an ES&S representative but also as a voter of the county. It was amazing to see all the various moving parts come together and get such overwhelmingly positive feedback from my friends and neighbors about their experiences."