Navigating the perfect storm: ES&S solutions deliver smooth, easy and secure 2020 elections.
Running a presidential election in a swing state with brand-new voting equipment, all during an unpredictable global pandemic, created what Bethany Salzarulo called a "perfect storm." While the election director sought to select new voting equipment for Cumberland County to meet new Pennsylvania state requirements, Salzarulo also kept the election experience for voters, poll workers and election staff at the forefront of her mind.
I will say, I could not imagine going with another vendor other than ES&S. I felt 100 percent confident in what ES&S would do for us."
The Need for New Equipment
When Salzarulo joined the Bureau of Elections in 2005, Cumberland County was voting using paper ballots and ES&S' Model 550 high-speed optical scanners. In 2006, the County switched to ES&S' iVotronic touchscreen voting system.
"We loved our iVotronic equipment, but we didn't want an aging system going into a presidential election," she said.
In 2019, the Pennsylvania Department of State issued a requirement that every county purchase voting machines that produce a voter-verified paper trail by April 2020. With the state requirement as a priority, Salzarulo, the election manager and IT staff attended an election conference to view demonstrations and evaluate different voting machines.
"My IT staff is super smart, and they tested everything and tried to break it," she said. "We all loved ES&S' ExpressVote XL. They couldn't break it."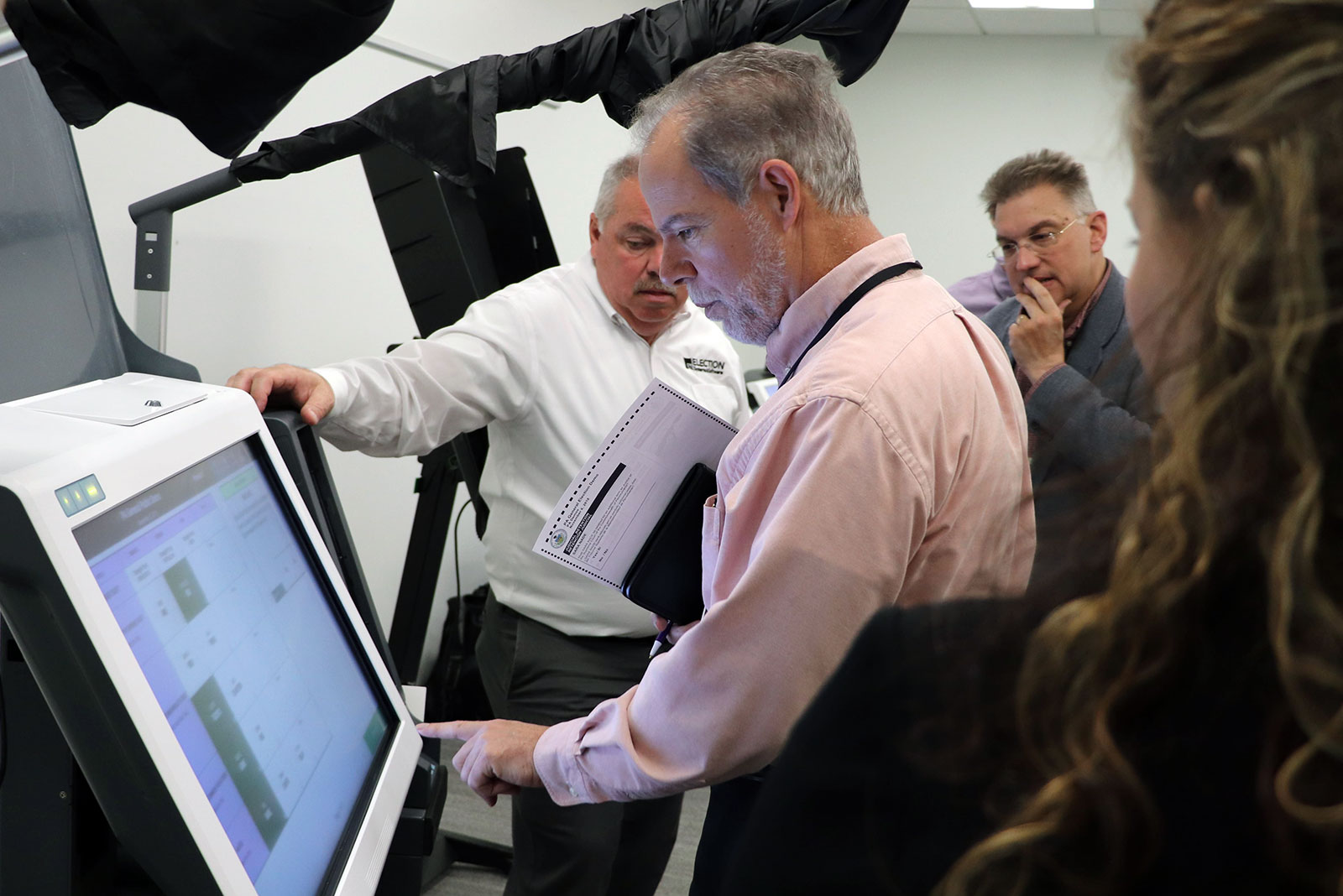 Cumberland County's New Voting Equipment
Cumberland County is home to 178,406 registered voters.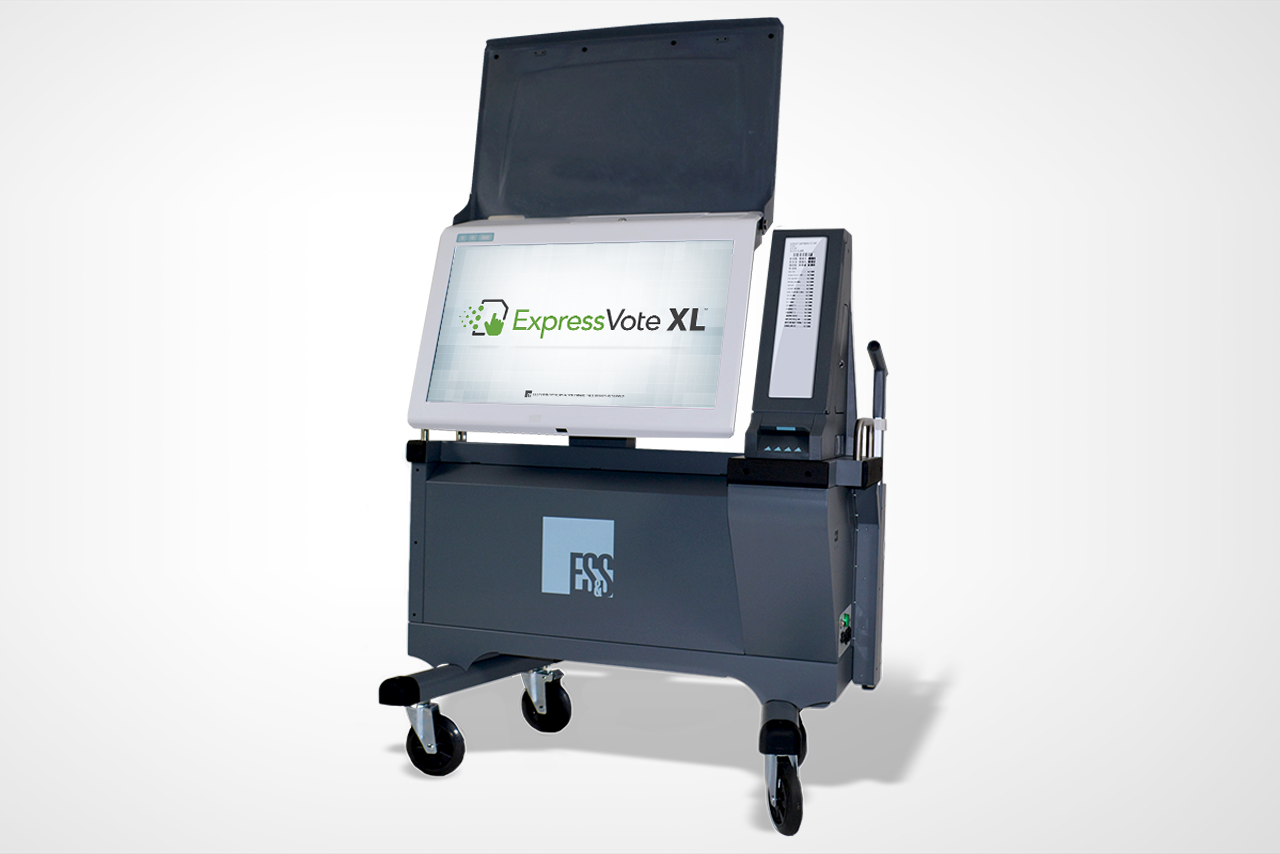 ExpressVote® XL Full-Face Universal Voting System
400 units
The paper-based ExpressVote XL full-face universal voting system displays the full ballot on a 32-inch interactive screen and produces an independent voter-verifiable paper record.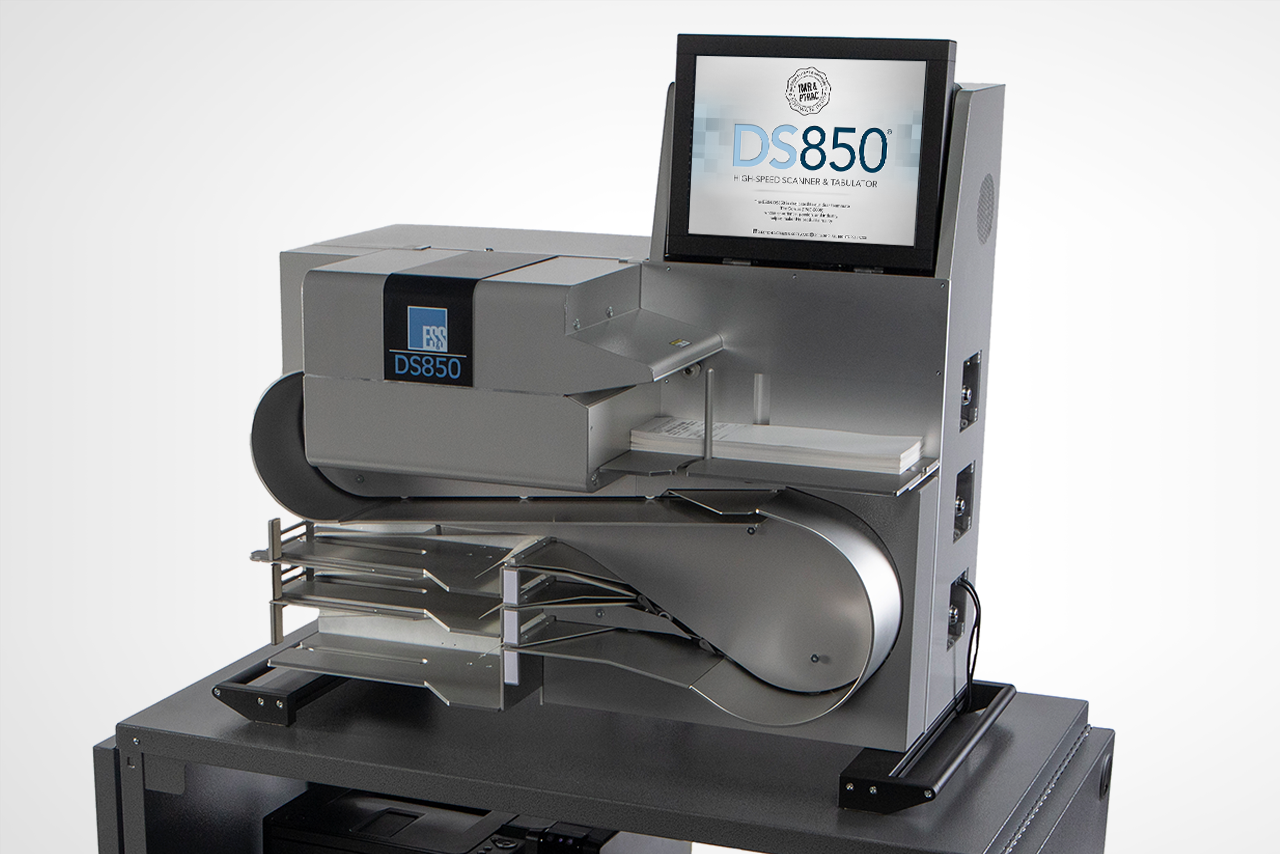 DS850® High-Speed Scanner and Tabulator
2 units
The DS850 high-speed central scanner and vote tabulator is the fastest central scanner in the election industry, capable of processing 300 double-sided 14-inch ballots per minute.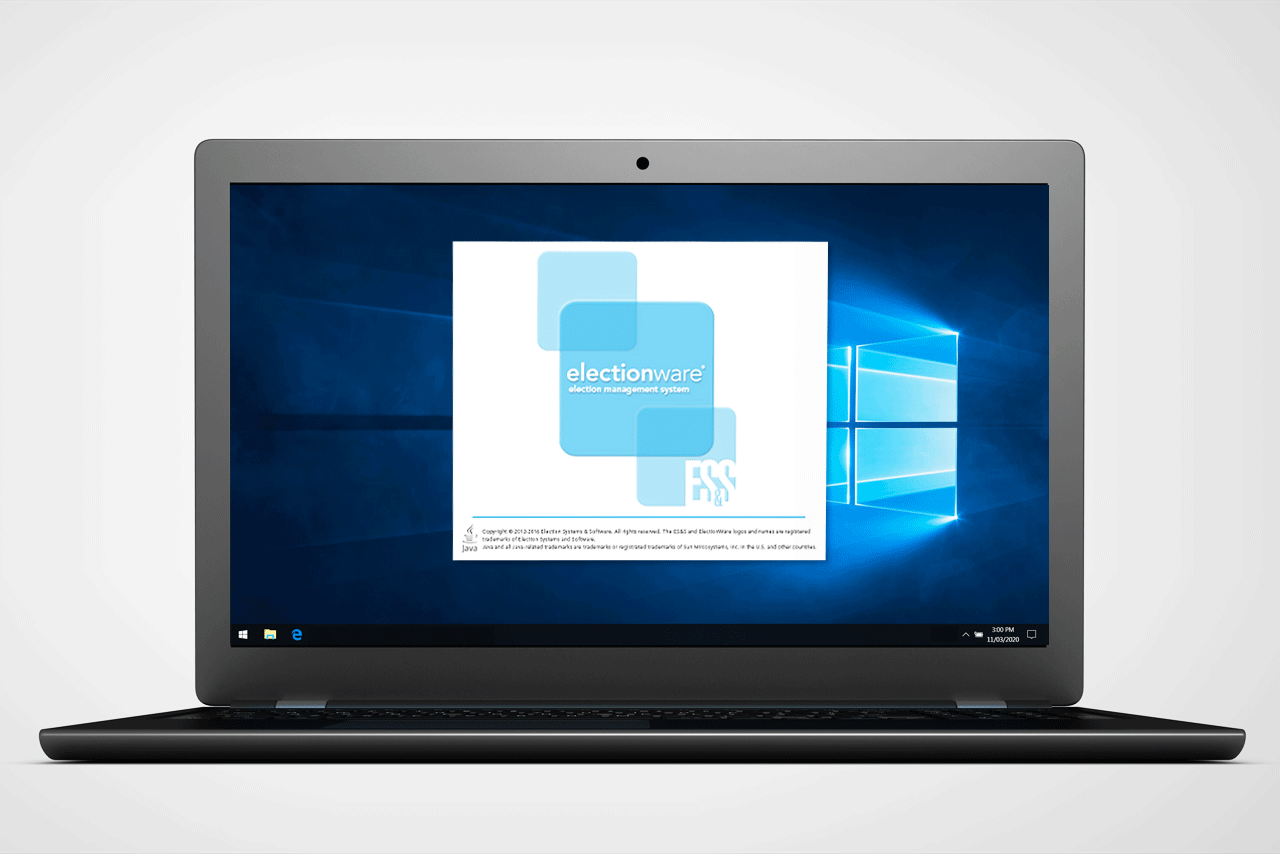 Electionware® Election Management Software
Electionware makes election management more intuitive and offers election officials the ability to conduct a wide range of post-election audits.
ES&S' Extended Warranty and Preventative Maintenance Program includes regularly scheduled equipment upkeep to avoid equipment interruptions and to ensure peak performance for a smooth election.
Selection Process
The Cumberland County Board of Elections had four options to consider, including hand-marked paper ballot systems. After much consideration, the Board chose to move forward with ES&S' ExpressVote XL.
"When voters have had a touchscreen voting system for 13 years, I didn't want to go backward and have them filling out ovals," Salzarulo said.
Implementation
Cumberland County purchased 400 ExpressVote XL Universal Voting Systems and two DS850 high-speed central scanners to scan mail-in and absentee ballots.
"It was the most expensive upfront, but I knew it was the best," she said. "Over time, the ExpressVote XL will save us money between the cost of paper, ink and other consumables."
The County worked with ES&S to complete the implementation and training prior to the Primary Election in 2020. Due to restrictions related to the pandemic, poll workers had minimal training, which included videos they had to watch on their own. Only two people from each precinct could attend in-person training at one time.
"We couldn't train them the way we wanted to, but the one-on-one training worked extremely well," Salzarulo said.
The voters, poll workers and representatives from both parties — everyone loved the ExpressVote XLs."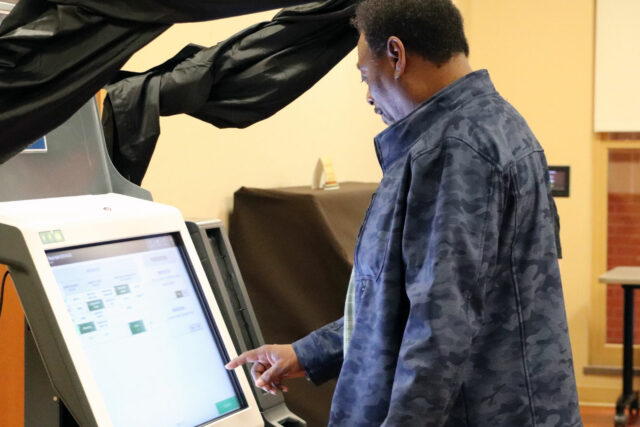 Results: "Elections Ran Like a Dream"

Cumberland County has 178,406 registered voters in 118 precincts. During the 2020 General Election nearly 60,000 people voted by mail and almost 88,000 in person — a record total turnout of almost 80 percent. "The elections ran like a dream," she said. "Even the DS850s ran wonderfully, too, performing well while counting all of those mail-in ballots."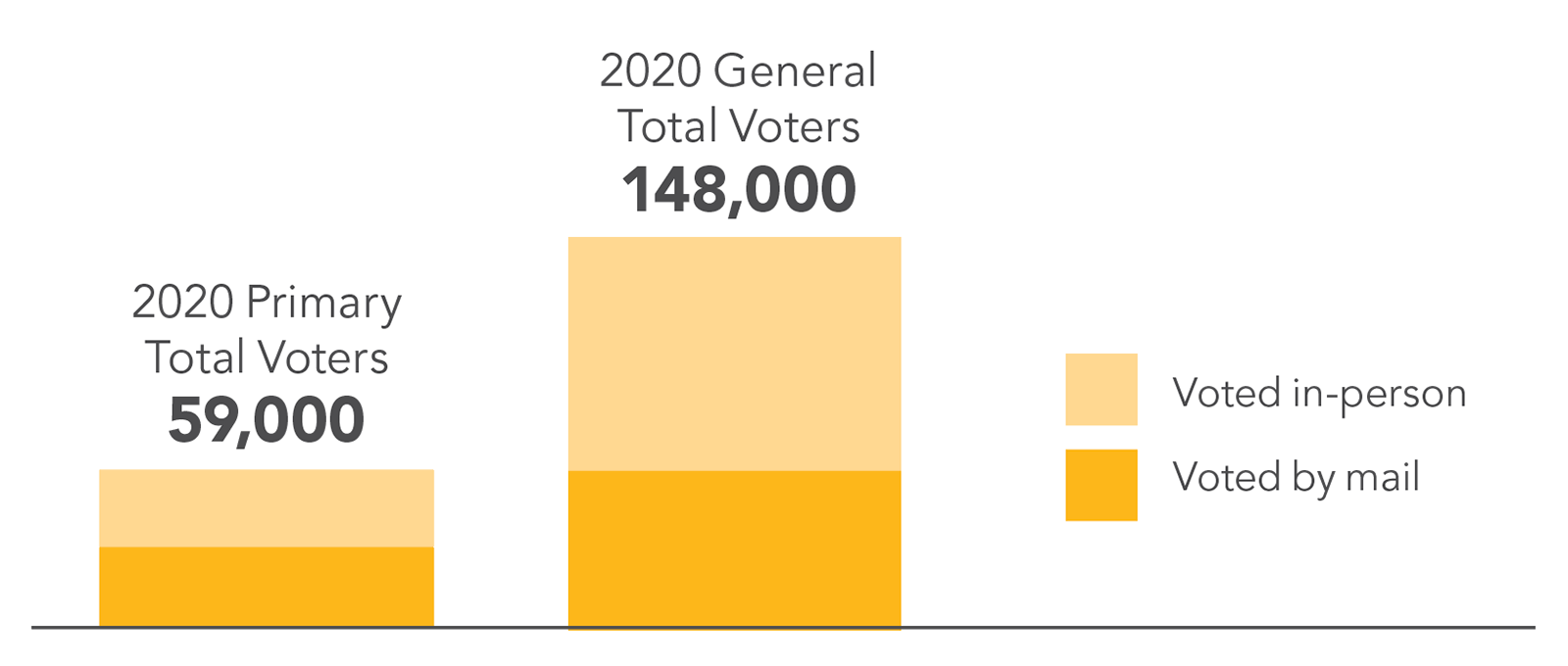 Cumberland County has been an ES&S customer for more than 25 years. Salzarulo credits ES&S sales and support staff and noted that Sales Senior Engineer Kevin Kerrigan was especially helpful with training and support.
"I will say, I could not imagine going with another vendor other than ES&S," she said. "I felt 100 percent confident in what ES&S would do for us."
In Praise of Voting Experience
"In contrast to complaints in the media regarding voting experiences elsewhere in the state and nation, I wish to pass along the exclusively positive feedback that I have heard from voters in Cumberland County concerning the new voting machines – first used in 2020. Voters comment to me most frequently on the new voting machines ease of use and security in terms of the paper ballot that prints for their review.
I commend the Cumberland County Board of Elections, the Cumberland County Board of Commissioners and the administration and staff of the Cumberland County Bureau of Elections office for running a smooth, easy and secure primary election for Cumberland County's residents."
Al Whitcomb, Cumberland County Controller
"PennLive Letters: In Praise of Voting Experience", June 2, 2021