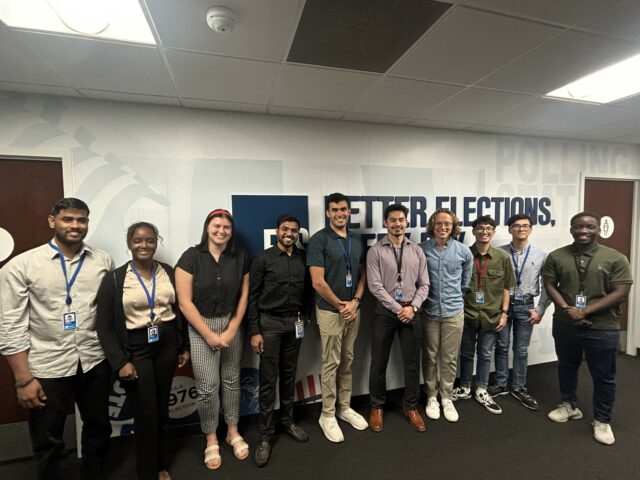 Editor's Note: Our guest author, ES&S Summer Intern Lexie Worden, is an advertising, public relations and journalism major at the University of Nebraska-Lincoln.
A little over a month ago, the Election Systems & Software 2023 summer intern class embarked on their new adventure with anxiousness but excitement for what was to come over the summer. This internship is not what you typically see in the movies.
I didn't know what to expect from the internship program because ES&S was my first adventure along my journey toward figuring out what I want to do in the future. It's not fetching coffee and running miscellaneous errands for your grouchy boss. The company created valuable experiences for young minds and prepared interns for their future.
Even within this short amount of time, I've already gained knowledge from my internship with the marketing department. The team thoughtfully put together a list of projects for me to work on this summer, meeting with me to discuss what I would learn from each project and assisting me to ensure I wasn't lost. They even created a niche task list based on areas I am familiar with, helping leverage my expertise and grow my knowledge.
One of my favorite projects so far was interviewing department heads and summarizing my key takeaways. The focus was to familiarize me with how a company runs and how each department works with one another to ensure overall success. At first, I was intimidated by this, worried that I might make a fool out of myself, but immediately after my first interview, I realized there was no need for me to be nervous. Each leader I met with was kind and willing to answer my questions.
The eleven of us also received the opportunity to meet with the executive leadership team during a series of "Lunch with Leaders." During our first lunch, VP of Shared Services, Vicki Nelson, discussed Clifton Strengths™ and how to use those in our career and school. The Clifton Strengths provide us a framework to tap into our natural talents and understand how we can use those to our advantage in the workplace. We had another set of Lunch with Leaders meetings scheduled with CEO and President Tom Burt, talking about the importance of our internship, and another with SVP Chief Information Security Officer Chris Wlaschin, talking about the importance of security.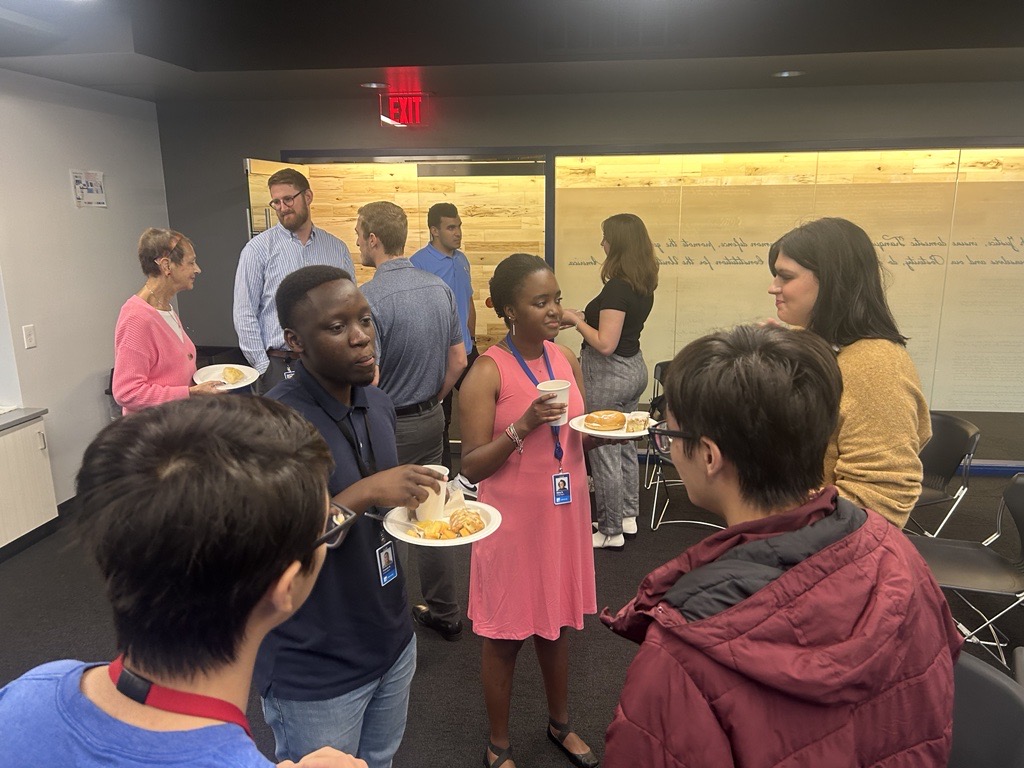 What The Interns Had To Say
As fall approaches, the other interns and I reflect on what we've learned. I walked in unsure, a little scared, not knowing what to expect, and I will walk out the doors with expanded knowledge of marketing and a newfound sense of importance about voting and its impact on our democracy.
"The people, specifically on my team, they're very friendly, and they really do everything in their power to allow me to succeed and allow me to be successful."
Francis Nzivugira, VT Intern
"I feel like from day one, they have welcomed me in. Every morning when I walk in the office, everyone's asked me how my night was…and they seem to genuinely care that I'm here."
Jordan Raffel, Finance Intern
"Everyone lets you be yourself and be individual, and if you need any help to reach out… everyone's lovely because someone will always answer your question."
Mary Kariuki, Software Development Intern
"The company treats everyone very well, and I really like it when I got to see my work on the product. I feel like it's very impactful, and it makes me really happy about that and proud of what I did."
Johnnie Tran, Software Development Intern
"It's helped me a lot. It's helped me learn a lot. It's helped me understand the real world."
Walker Tran, Software Development Intern