"I look forward to championing this important effort at ES&S. Our workforce should represent the communities we serve, and I look forward to promoting a workplace culture that is diverse, equitable and inclusive to provide an engaging experience and environment to our employees and our customers." – Shakil Malik, ES&S Director of Culture and Inclusion
Shakil Malik Named ES&S Director of Culture & Inclusion
OMAHA, Nebr. – February 22, 2022 – Election Systems & Software (ES&S) is pleased to announce Shakil Malik as the company's Director of Culture and Inclusion. In his new role, Malik will help implement the company's culture and inclusion strategy by weaving diversity, equity and inclusion into the fabric of ES&S' culture, mission, core values and business practices.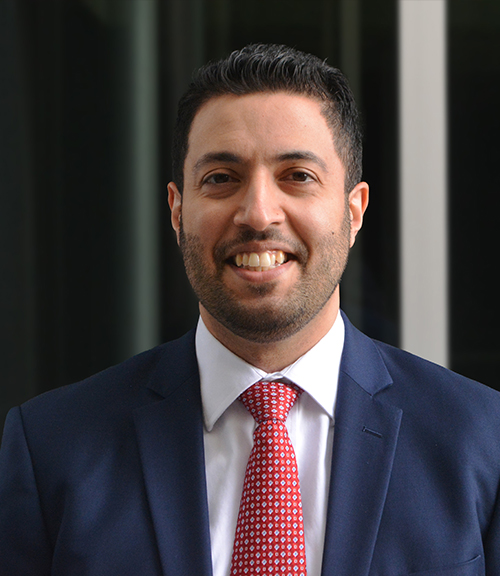 Malik will create and deliver initiatives designed to build a culture of inclusion and sustain the company's diversity, equity and inclusion (DE&I) efforts. He will work alongside key stakeholders to design and execute strategies to embrace the unique needs, perspectives and potential of all ES&S employees.
"I look forward to championing this important effort at ES&S," Malik said. "Our workforce should represent the communities we serve, and I look forward to promoting a workplace culture that is diverse, equitable and inclusive to provide an engaging experience and environment to our employees and our customers."
Malik comes to ES&S with more than a decade of experience as a Deputy Douglas County Attorney in Omaha, where he participated in juvenile justice reform efforts, advised and educated government officials on legal and professional issues, and implemented business and technology modernization programs during his time as leader of the office's administrative staff and operations.
"Shakil brings tremendous value to our team, and we look forward to seeing his leadership in our DE&I initiatives," said Vicki Nelson, ES&S Vice President of Shared Services. "ES&S believes diversity, equity and inclusion drive innovation, and we are building a culture where differences are respected and appreciated. Our hope is that the impact of these differences will be seen and felt in election systems that are universally accessible, enhancing the voting experience for all."
An Illinois native, Malik holds a Bachelor of Arts in economics from the University of Minnesota and a Juris Doctor from Creighton University School of Law. He also completed a fellowship at the Georgetown University Center for Juvenile Justice Reform. He is currently a section treasurer for the Nebraska State Bar Association and previously served as vice-chair of the Douglas County Criminal Justice Systems Management Council and co-chair of the Nebraska County Attorneys Association Legislation Committee.