Each year we award an Election Systems & Software (ES&S) employee with our highest honor, the Chairman's Award. The recipient of this award demonstrates meaningful and impactful contributions over a sustained period. The winner leads by example and exhibits our core values daily. Their peers respect them, and they understand the importance of sharing the knowledge they have gained with others to make our company stronger.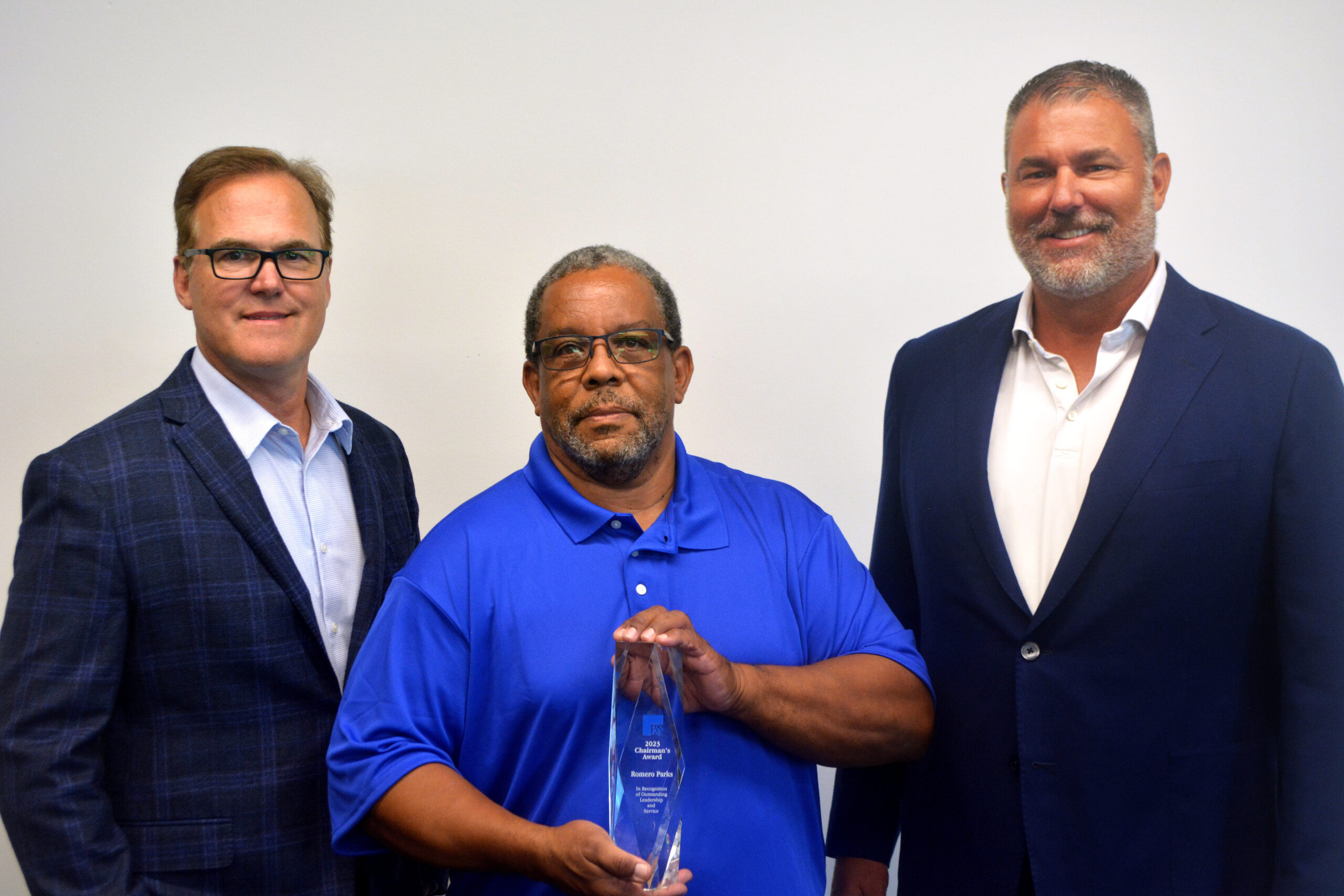 2023 Chairman's Award winner Romero Parks, with EVP & COO Jim Schmidt (left) and President & CEO Tom Burt (right).
We are proud to share that this year's winner is Romero Parks, ES&S shipping supervisor.
Romero has worked at ES&S for 37 years. He has a reputation for humility and high integrity throughout the company. Romero is reliable, confident and loyal to ES&S and our purpose. He is always there to help his fellow employees solve their shipping challenges and fulfill their customer obligations.
Please join us in congratulating Romero on this well-deserved honor — way to go, Romero!