Each year we award an Election Systems & Software (ES&S) employee with our highest honor, the Chairman's Award for Leadership. The recipient of this award demonstrates meaningful and impactful contributions over a sustained period.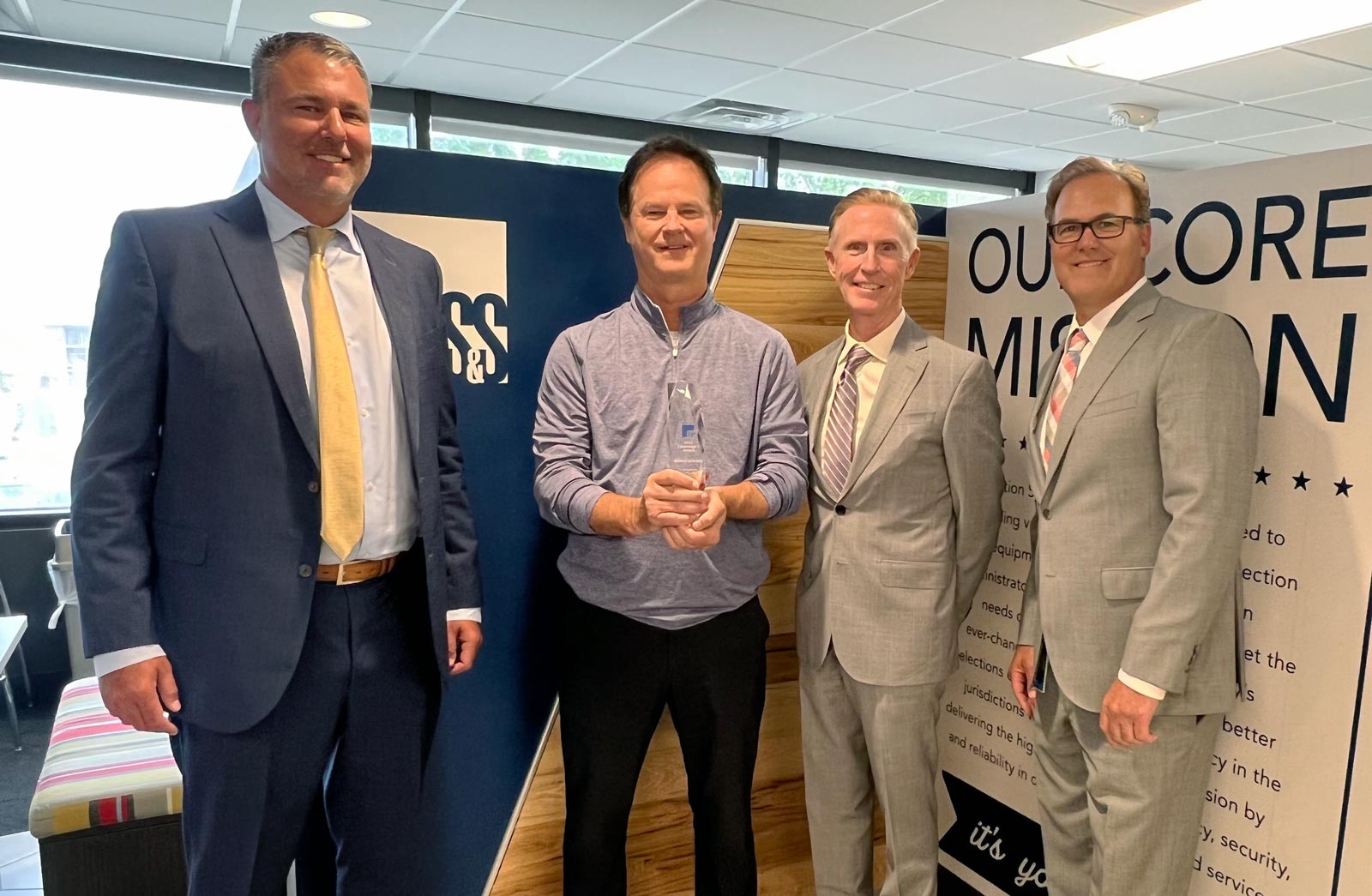 From left to right:  Tom Burt, 2022 Chairman's Award Winner Dick Jablonksi, Tom O'Brien and Jim Schmidt
This year's recipient is ES&S Vice President of Finance, Dick Jablonski. Like previous Chairman Award winners, including the 2021 winner Todd Urosevich, Dick has a long and robust tenure with ES&S. He has built trust and respect throughout the company over his more than three decades of impressive and enviable service. 
Please join us in congratulating Dick on this prestigious award!