ES&S' ongoing commitment to the security of our nation's elections is demonstrated in a number of ways including our participation and support toward the formation and launch of the nation's Election Infrastructure Subsectors Sector Coordinating Council – a key part of the critical infrastructure designed to protect the nations voting structure.
At the recent Critical Infrastructure meeting of the Government and Private Sector Coordinating Councils in Washington D.C., Chris Krebs, director of the U.S. Cybersecurity and Infrastructure Security Agency (CISA) presented our SVP of Government Relations, Kathy Rogers, with a certificate of appreciation for her leadership and commitment in serving as the inaugural vice chair of the Sector Coordinating Council.
As the inaugural year of the Sector Coordinating Council comes to a close we are also honored that ES&S' Vice President of Systems Security, Chris Wlaschin, was selected to serve as chair of the Sector Coordinating Council for the upcoming year.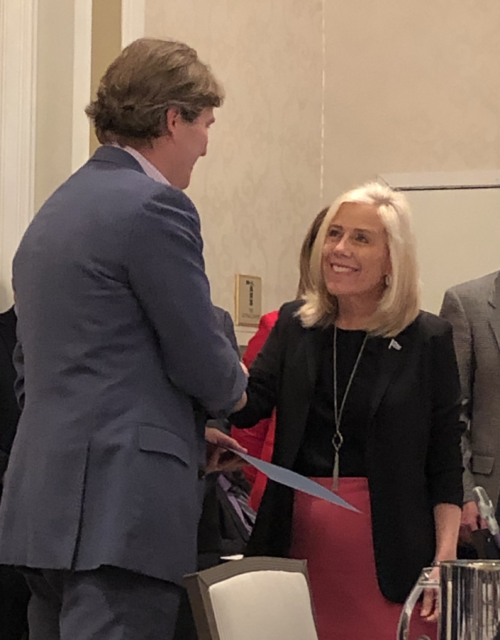 The self-organized and self-governed Sector Coordinating Council, which is made up of representatives from nongovernment entities, represents private-sector interests and facilitates collaboration activities, including information sharing, among the private-sector entities in the critical infrastructure sectors and with government entities.