"The American people's confidence in their vote depends on the security and resilience of the infrastructure that makes the nation's elections possible." –
Dr. Basil Smikle Jr., director of the Public Policy Program at the Roosevelt House Public Policy Institute, Hunter College
Election Experts Discuss Accessibility and Security at New York City's Hunter College
ES&S participates in expert panel discussion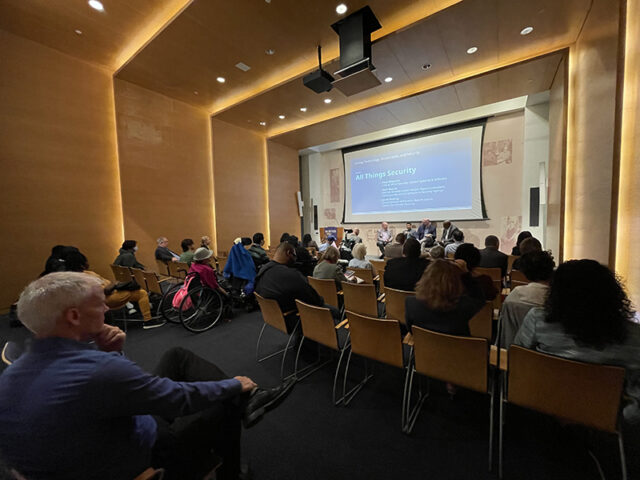 NEW YORK CITY – September 30, 2022 – A series of panel discussions at New York City's famed Hunter College focused on the partnerships that have strengthened and enhanced America's elections. Election Systems & Software (ES&S) was honored to participate in the Voting Technology, Accessibility, and Security forum. The Sept. 28 event featured security experts, accessibility experts, area election officials and subject matter experts from ES&S.
Moderated by Dr. Basil Smikle Jr., distinguished lecturer and director of the Public Policy Program at the Roosevelt House Public Policy Institute at Hunter College, three distinct panels focused on the security of our nation's elections infrastructure, accessibility in voting, and how voters can separate fact from fiction and what everyone can do to prevent disinformation from undermining democracy.
"Elections are polarizing. Throughout history, losers have questioned election results, but 2020 marked a new era of outcome denial and more distrust of voting processes and results. Much of that denial was spawned by rampant mis- and dis-information," Dr. Smikle said. "Communicating fact versus fiction and restoring trust in elections has become a collaborative effort between federal, state and local election officials."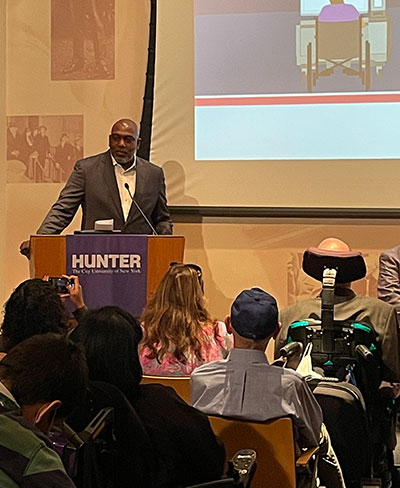 Along with ES&S, panel discussions featured leaders from the Cybersecurity and Infrastructure Security Agency (CISA), the Center for Internet Security (CIS), area election officials, and The Viscardi Center, a disability empowerment organization in New York. All panelists agreed that the future of elections depends on creating secure, accurate, accessible voting technology coupled with the ability for voters to know their ballots will be counted as cast.
"Voting is one of our nation's most fundamental rights and a hallmark of our democracy," Dr. Smikle said. "Fair and free elections are a hallmark of American democracy. The American people's confidence in their vote depends on the security and resilience of the infrastructure that makes the nation's elections possible."
About 50 people interested in voting accessibility and security attended the forum, which included question-and-answer sessions following each of the three panels.