"When all Americans are well-versed in the facts, the sanctity of the vote will be preserved, even expanded."  – Tom Burt, President and CEO of ES&S
Published June 4, 2023, NY Daily News
Secret ballots and voting machines: A single modern system for all people to use
OPINION — One might think the Fox-Dominion lawsuit settlement and the debunking of so many election conspiracies would deter future conspiracists. Unfortunately, that's not the case. Untruths and outright lies continue to be directed toward our elections and voting processes at great cost to our democratic institutions and the people, often volunteers and civic-minded citizens, who make Election Day possible.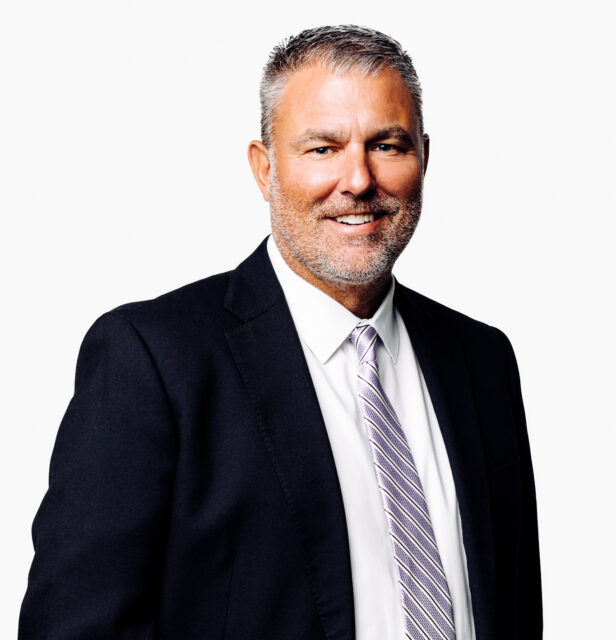 Even some who were quick to denounce 2020 election mis- and disinformation are spreading virtually identical claims.
Recently, actor and progressive activist Mark Ruffalo tweeted a plea to New Yorkers to "protect your right to vote" because New York State would soon impose "touchscreen voting machines" that "are risky & the results can't be confirmed by audits." Do these scary quotes — false, by the way — about elections and voting machines sound familiar? Ironic for someone who decried efforts to sow doubt about the 2020 election to be spreading the same falsehoods about widely used, proven secure, and accurate equipment.
So, if election conspiracies are still with us, how can we finally put them behind us? We can start by accepting the truth about technology and the New Yorkers who will benefit from it.
We believe more people need the facts about election technology. Despite the wild allegations in the aftermath of the 2020 elections, voting machines and voting machine technology worked as intended to deliver accurate, paper-verifiable results.
Election Systems & Software voting equipment is certified by the U.S. Elections Assistance Commission and undergoes testing for accuracy, reliability, usability, and security. In addition, many states have additional certification processes, during which machines are further tested, often by independent third-party firms, as is the case in New York, to ensure security and adherence to state laws. Finally, in the run-up to elections and in the aftermath, voting machines are tested rigorously and audited extensively to ensure they measure up.
Claims about hacking, votes being switched, foreign ownership, and overseas servers in 2020 were proven false. There's not a shred of evidence from any jurisdiction to support any of these claims. Yet, in New York, the same tired lies are being used to stoke fears and keep New Yorkers from accessing the latest, most secure voting technology available.
This technology brings significant benefits, especially for the most vulnerable citizens — people with a disability, and those who vote in a language other than English. It will help ensure that every ballot is counted exactly as intended by the voter and prevent them from being disenfranchised by the shortcomings of old technologies.
Hazel Dukes, president of the NAACP New York State Conference, has consistently supported the ExpressVote XL, manufactured by ES&S, as part of efforts "to ensure every vote is counted and every voice can be heard." She recognizes that new technologies enfranchise voters, including those with disabilities, language barriers, or who face the legacy of past discrimination, and that technologies like the XL will "improve the integrity of our voting system for all voters."
As former Gov. David Paterson has pointed out repeatedly, everyone in New York should be able to cast their ballot on the same kind of equipment, eliminating the "separate but equal" model currently in place. New Yorkers with disabilities shouldn't be shuffled off to the corner of the polling place when casting their ballots. New technologies make it possible for every New Yorker to vote using the same equipment, treating all with the respect they deserve.
Likewise, New Yorkers for whom English is not their chosen language are harmed by false attacks on new technology. The latest voting machines — which all have an auditable paper record of every ballot cast — can be programmed to provide ballots in every language required.
We welcome scrutiny. We believe the public has a right to know and understand the technology before they use it to vote. That's why our company has conducted dozens of public demonstrations of our latest offering. In fact, we'll gladly conduct one for Mr. Ruffalo, so he can learn how it works rather than use his public profile to sow doubt and discord.
ES&S strongly supports bipartisan legislation in Washington to fortify the nation's election infrastructure and improve voter confidence by requiring security testing as part of voting machine certification. For years, we have voluntarily undergone testing by independent researchers and advocated that it be mandatory for all election providers.
Truth and transparency, especially after 2020, are essential in restoring confidence in elections and making conspiracies a thing of the past. When all Americans are well-versed in the facts, the sanctity of the vote will be preserved, even expanded. We can't let false narratives undermine a fundamental right that should bring us together as Americans.
---
Tom Burt is the President and Chief Executive Officer of Election Systems & Software.