How we help
Secure the Vote™
With an ever-increasing focus on election security, we feel it's important to do our part in supporting election officials as they secure their elections. In 2018, we developed Secure the Vote™, an interactive and engaging seminar on election security.
Secure the Vote™ seminars cover a range of topics, including the state of election security today, cybersecurity and the security of voting machines. Since 2018, Secure the Vote™ has visited 12 states with 17 total seminars, empowering election officials nationwide as they combat election security risks in their jurisdictions.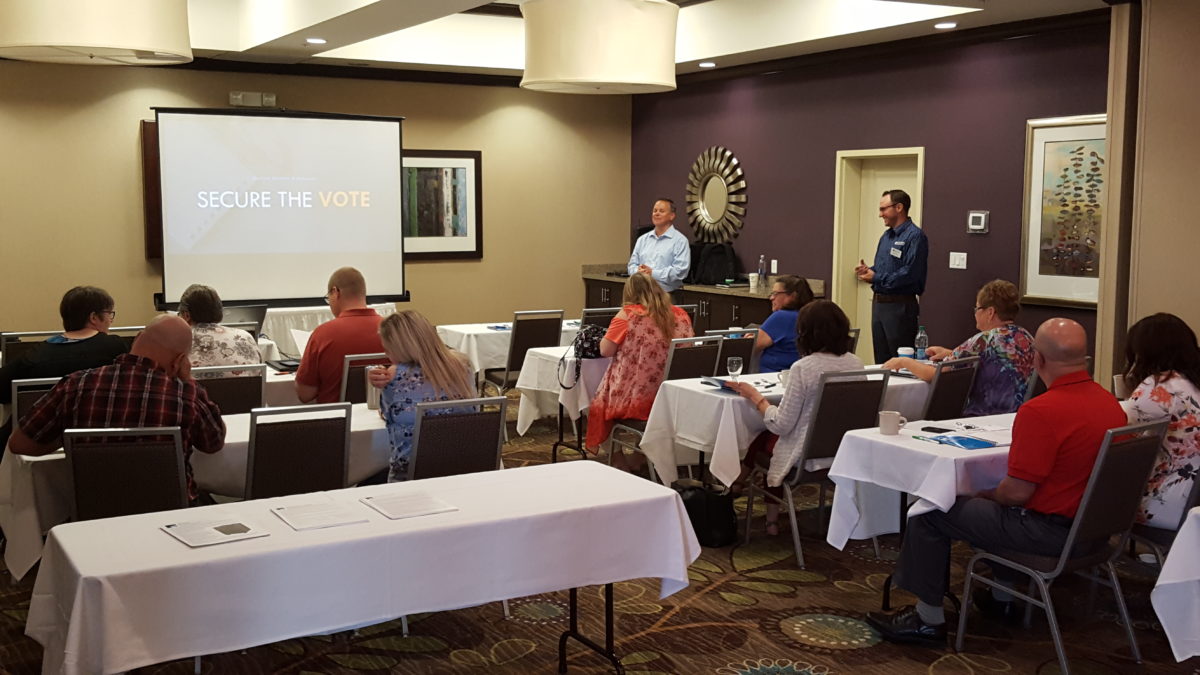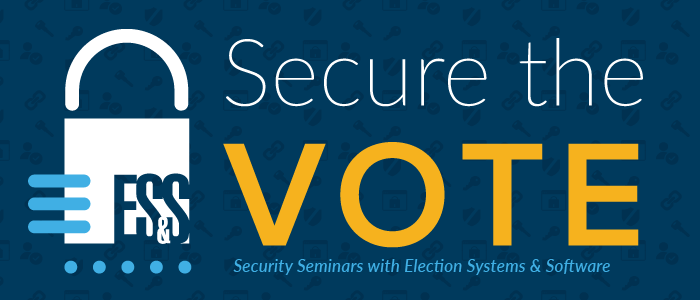 Security you can count on™.
We believe all election officials should be able to leverage the latest in cybersecurity best practices, the security resources available to them and the security features built into their ES&S voting systems in their efforts to secure their elections. Attending a Secure the VoteTM seminar is one more way to experience Security You Can Count OnTM.
Cybersecurity Best Practices
Learn how cyberattacks work and how to keep your systems safe from bad actors.
Social engineering
Email security
Physical security
Internet security
Patches and updates
Election Security Resources
Connect with security resources from leaders in election security, including the DHS, CIS, IT-ISAC and EI-ISAC.
Incident handling and response
Election infrastructure security
Cyber incident reporting
Elections Infrastructure ISAC membership
Voting System Security
Discover how ES&S voting systems are protected — no sales pitch, just technical security information delivered in an engaging and interactive format.
Physical security
User authentication
System hardening
Data encryption
… and more!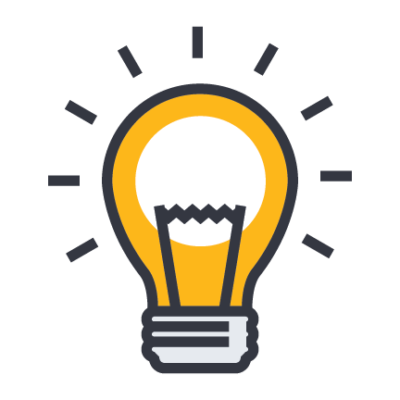 When our seminar attendees are happy, we're happy. We collect feedback from election officials who attend Secure the Vote seminars to make sure the information we provide is always relevant to today's election challenges.
In our post-seminar survey, 95% of attendees rated the value of the seminars 4 out of 5 stars or higher, and 99% said they learned something new about election security.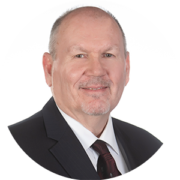 Chris Wlaschin
Vice President of Systems Security
Chris is a tried and true cybersecurity professional and our resident security expert.
Prior to joining ES&S, where he's responsible for company-wide security efforts, Chris served as Chief Information Security Officer for the Department of Heath and Human Services in Washington D.C.
He's held many other senior leadership positions in the public and private sector, including the Department of Defense, Department of Veterans Affairs, National Research Corporation and the University of Nebraska.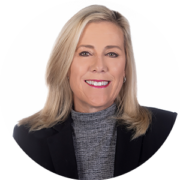 Kathy Rogers
Senior Vice President of Government Relations
Kathy knows firsthand what it's like to face election security in the field.
A former State Director of Elections, she has served in several national election organizations, including The Election Center, IACREOT, as well as the Election Center's National Task Force and Professional Education Program Board.
She is a Certified Elections and Registration Administrator and served as President Elect for the Voting System Certification Board for NASED.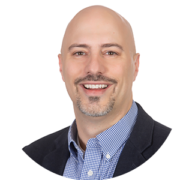 Tucker Omel
National Sales Engineer
Tucker is no stranger to election security — you might recognize him from our security video.
Over his 15-year career at ES&S, Tucker has gained considerable knowledge of the inner workings and security features built into ES&S voting systems.
His role — educating election officials about the intricacies of voting system technology — allows him the opportunity to present highly technical system security information in an easy-to-understand format with focus on application in the field.
Want to attend Secure the Vote™?
Reach out to see if Secure the Vote™ is headed to your state.