"ES&S is known for developing equipment with the highest standards of accuracy, reliability, usability and security. My goal is to focus on the intersection of election providers, legislators and boots-on-the-ground election officials to develop key strategies that build connections and trust between these partners and the American voters." – Brandon Clifton, ES&S Senior Vice President of Government Affairs
Brandon Clifton Joins ES&S as Senior Vice President of Government Affairs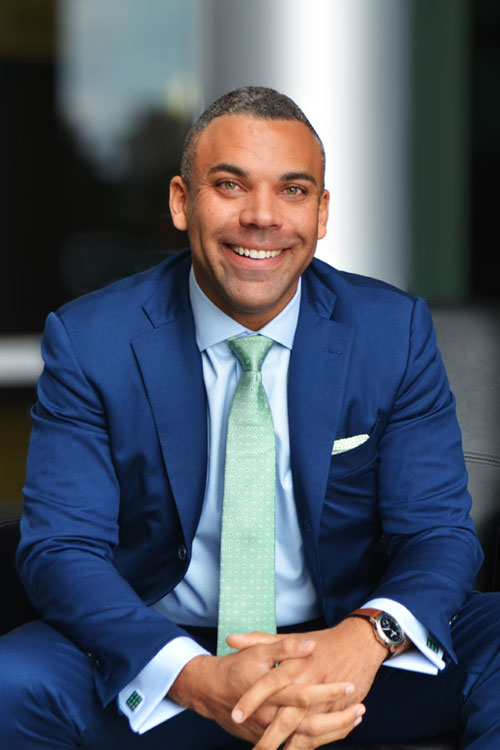 OMAHA, Nebr. – October 18, 2021 – Election Systems & Software (ES&S) is pleased to announce Brandon Clifton as the company's Senior Vice President of Government Affairs. In his new role, Clifton will work to strengthen ES&S' support of states and jurisdictions in their work to conduct secure, accurate and transparent elections.
Clifton has extensive experience in elections oversight and providing resources and leadership to election officials and their partners. As a key liaison for ES&S, he will use that experience to collaborate with federal, state and local election officials and industry experts to understand needs, build trust and deliver the highest standards in election systems and services.
"ES&S is known for developing equipment with the highest standards of accuracy, reliability, usability and security," Clifton said. "My goal is to focus on the intersection of election providers, legislators and boots-on-the-ground election officials to develop key strategies that build connections and trust between these partners and the American voters."
Clifton most recently served as Deputy Secretary of State in Indiana, where he embraced sweeping reforms to voting procedures, recognizing the importance of the state's paper audit trails for county voting machines and conducting post-election audits. He led Indiana's Cybersecurity Program and led implementations, which strengthened the security of voting systems in his state.
"Brandon has a keen understanding of the challenges facing election officials, as well as tremendous experience as a state leader," said Kathy Rogers, Senior Advisor of Government Relations for ES&S, who will work alongside Clifton. "This perspective will serve him well in his new role and we are thrilled to welcome him to the team."
"Brandon is a great addition to our team because he deeply understands elections and the importance of building relationships and bridging gaps" said Tom Burt, President and CEO of ES&S. "Brandon has demonstrated tremendous vision and leadership for strengthening voting systems and knows firsthand the challenges states are facing in conducting elections. We look forward to the perspectives he brings, which will help us enhance and build on our mission of providing secure, accurate, accessible elections systems and services across the nation."
Clifton, a Lafayette, Indiana, native, previously served as the Deputy Secretary and Chief of Staff for the Indiana Secretary of State, serving as the Secretary's senior advisor. Prior to joining the Secretary's executive team, Clifton served as assistant general counsel for the Indiana Department of Administration and has also served as counsel and policy advisor at the Indiana Department of Education. He graduated from Wabash College where he served as a team captain of the varsity football team. He attended law school at Barry University and earned an MBA in Orlando, Florida.